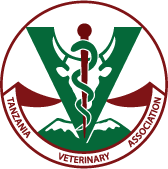 The Tanzania Veterinary Association (TVA) is pleased to inform you that the Abstract submission and registration for the 36th Scientific Conference is now open. The Conference will be held at Arusha International Conference Centre (AICC) in Arusha, Tanzania from 5th -7th December 2018.
The Theme for the Conference is: "Veterinary Profession as a Catalyst for Transformative Change of the Animal Industry"
Sub-Themes are:
Recent advances and industry responsive disease preparedness and response systems
The role of veterinary education in enhancing service delivery
Changing landscape of veterinary governance and extension services delivery system
The role of Science, Technology and Innovation (STI) in livestock development –the contribution of research systems in supporting use of science evidences
Public–private partnership in livestock development
You are warmly invited to submit abstract(s) of your recent research findings to present to highly interactive scientific conference. The abstract should comprise a brief title, names of authors and their affiliations, and four to five keywords. The Abstract should be in line with the above Theme and Sub-themes not exceeding 250 words.
The deadline for submission of Abstracts shall be 15th October 2018 whereas for full papers is 31st October 2018. Kindly adhere to the deadlines in order to enable the Secretariat to prepare and print on time the Book of Abstract and programme for the conference.
Electronic submission should be sent to the Chairman of the Scientific Committee: Dr. Hezron E. Nonga (nongahezron@yahoo.co.uk) copied to the Circulation Manager Prof. Wahabu Kimaro (kim16wh@yahoo.com) and the TVA Honorary Secretary Dr. Henry Magwisha through: hbudodi@yahoo.com
Two types of presentations at the Conference are invited:
Oral presentation: Papers should NOT exceed 15 pages typed in MS Word, double spaced using 12 pt font size of Times New Roman.
Poster presentation: Sheets should be 1.5 m high and 1.2 m wide.
Powerpoint presentation slides should be presentable within 10-15 minutes and the slide Powerpoint font size of not less than 26
For Registration, Contact Dr. James Kawamala via: jkawamala@gmail.com; Tel: +255 622 998989
HONORARY SECRETARY
Tel: +255-23-2603511-4 • +255-23-2604647
Fax: +255-23-2604647 Telex: 55308 UNIVMOG-TZ