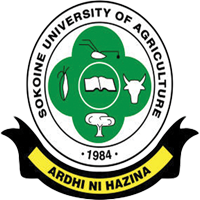 The Department of Agricultural Economics and Agribusiness is proud to announce the launch of a new PhD degree program in Agribusiness. This is a four-year program by coursework and dissertation that is rich in technical and management knowledge pivotal to successful agribusiness operations in the modern world. The Department's venture into agribusiness studies at PhD level addresses the needs of policy makers and agribusiness leaders to optimize their understanding key issues in agribusiness worth of high quality research.
This program is expected to produce graduates capable of undertaking high quality research and applying the same in bridging the gaps between policy and practice in agribusiness; agribusiness operations and technology and maintain a competitive advantage in public and private agribusiness activities siloed in Tanzania, Africa and beyond.
The PhD – Agribusiness curriculum was developed in partnership with the Consortium of Danish Universities (CDU) through the BSU program and it was approved by the Tanzania Commission for Universities (TCU) in November 2019. The program development process involved agribusiness stakeholders from Tanzania, Africa and beyond. The stakeholder concerns were centred on addressing the gaps in today's agricultural workforce proficiencies and preparation of the next generation of agribusiness researchers and professionals for the tomorrow's anticipated challenges.
On successful completion of the PhD – Agribusiness studies, students will expectedly demonstrate mastery of the following:
Read more at https://www.saebs.sua.ac.tz/daea/index.php/11-news-and-events/10-department-of-agricultural-economics-and-agribusiness-daea-announces-launch-of-the-new-phd-degree-program-in-agribusiness