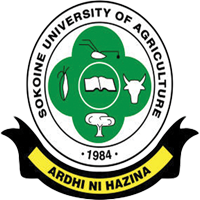 The Postgraduate Diploma in Monitoring and Evaluation (PGD. M&E) is designed as a one-year programme for students who wish to pursue an advanced diploma in order to further their career in the field of Monitoring and Evaluation.
The PGD. M&E is an intensive programme that aims at building student's knowledge and skills through theoretical and empirical experiences. Graduates of this programme are expected to be capable of undertaking high quality monitoring and evaluation researches as well as providing professional inputs in the process of policy formulation and national development in in the country and worldwide. Further, upon successful completion of the programme, students are expected to be able to effectively:
establish and manage projects;
conduct feasibility studies and impact assessment; and
communicate results of M&E studies and other work accurately and reliably in a range of different contexts.

The development of the programme incorporated contributions from several stakeholders both within and outside the country. Critical gaps in the field of monitoring and evaluation were identified and the proposed solutions were considered in the structure of this programme. The programme was approved by the Tanzanian Commission for Universities (TCU) in February, 2020.
PROGRAMME STATUS: Full time
LOCATION OF DELIVERY: Main Campus, Sokoine University of Agriculture
APPLICATION AND ADMISSION REQUIREMENTS
Application and admission into this programme shall be routed through the Directorate of Postgraduate Studies, Research, Technology Transfer and Consultancy (DPRTC) of Sokoine University of Agriculture (SUA) and shall follow the general procedures and requirements as detailed in the DPRTC webpage (http://www.dprtc.sua.ac.tz/) and the SUA Regulations and Guidelines for Higher Degrees, Fifth Edition, 2018. Online application can also be made through http://suasis.sua.ac.tz:9092/index.php/welcome.
CONTACTS
For more information about the programme, please contact the Director of Postgraduate Studies, Research, Technology Transfer and Consultancy at drpgs@sua.ac.tz; you can also contact the Head of Department of Forest and Environmental Economics at dfee@sua.ac.tz (+255 787 255 301/ +255 655 255 301).