The joint ACE I and ACE II project workshop was officially opened on Tuesday (November 7, 2017) at the La Palm Royal Beach Hotel in Accra, Ghana, by Honorable Dr. Matthew Opoku Prempeh (Minister for Education, Republic of Ghana).
The workshop brings together for the first time all the 46 Africa Higher Education Centres of Excellence for project review and learning from each other's experiences. The ACE I Project involves 22 Universities from West and Central Africa, and the Regional Facilitating Unit is the Association of African Universities (AAU). 
The ACE II Project involves 24 Universities from East and Southern Africa and its Regional Facilitating Unit is the Inter-University Council for East Africa (IUCEA). 
Sokoine University of Agriculture hosts two Africa Higher Education Centres of Excellence; the SACIDS Africa Centre of Excellence for Infectious Diseases at the College of Veterinary and Biomedical Sciences (CVMBS) and the Africa Centre of Excellence for Innovative Rodent Pest Management and Biosensor Technology Development (IRPM & BTD). 
There are two more ACE in Tanzania at the Nelson Mandela African Institution of Science and Technology; the Centre of Water Infrastructure and Sustainable Energy Futures (WISE – Futures) and the Centre for Research, Agricultural Advancement, Teaching Excellence and Sustainability In Food and Nutritional Security (CREATES).
Over 350 participants from 22 countries who are participating in this meeting. These representatives come from Benin, Burkina Faso, Cameroun, China, Cote d'Ivoire, Denmark, Ethiopia, France, The Gambia, Ghana, Kenya, Malawi, Mozambique, Nigeria, Rwanda, Senegal, Tanzania, Togo, Uganda, United States of America, Zambia and Zimbabwe.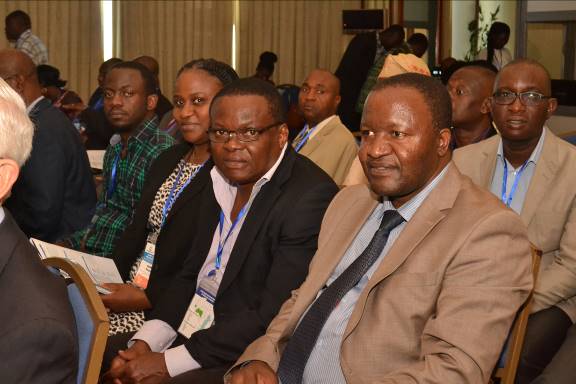 Please view the pictures from day one of the Joint ACE I / ACE II Workshop: https://www.flickr.com/photos/134073620@N02/sets/72157666026020169
Please download the presentations delivered during the plenary session for day one of the Joint ACE I / ACE II Workshop: https://ace.aau.org/workshop-presentations/
You can read more information about the ACE I Project from this link: https://ace.aau.org/
You can read more information about the ACE II Project from this link: http://ace2.iucea.org/