Deputy Speaker of the Parliament of the United Republic of Tanzania, Hon. Tulia Ackson has called for female students to learn by doing things and living the lives of successful people so that they can fulfill their dreams and help the Nation.
The call was made while opening a seminar for female students which took place on 11th January 2020 at Sokoine University of Agriculture's Multipurpose hall and was attended by more than 500 female students from Sokoine University of Agriculture (SUA), Mzumbe University and The Muslim University of Morogoro (MUM) with aim of inspiring girls and female students to live with a purpose.
"If you want to become a university lecturer then learn and listen to what the from the lecturers, if you want to be a great leader then learn about the leader you desire to become like in your life, you must live now the kind of life you want to experience in the future," said Hon. Tulia Ackson.
Hon. Tulia Ackson continued to explain that she understands that there is much freedom in the University life meaning that no one is limited like it was in secondary schools, so they must make sure that they use that kind of freedom to do the important things that will help them to fulfill their goals and purpose.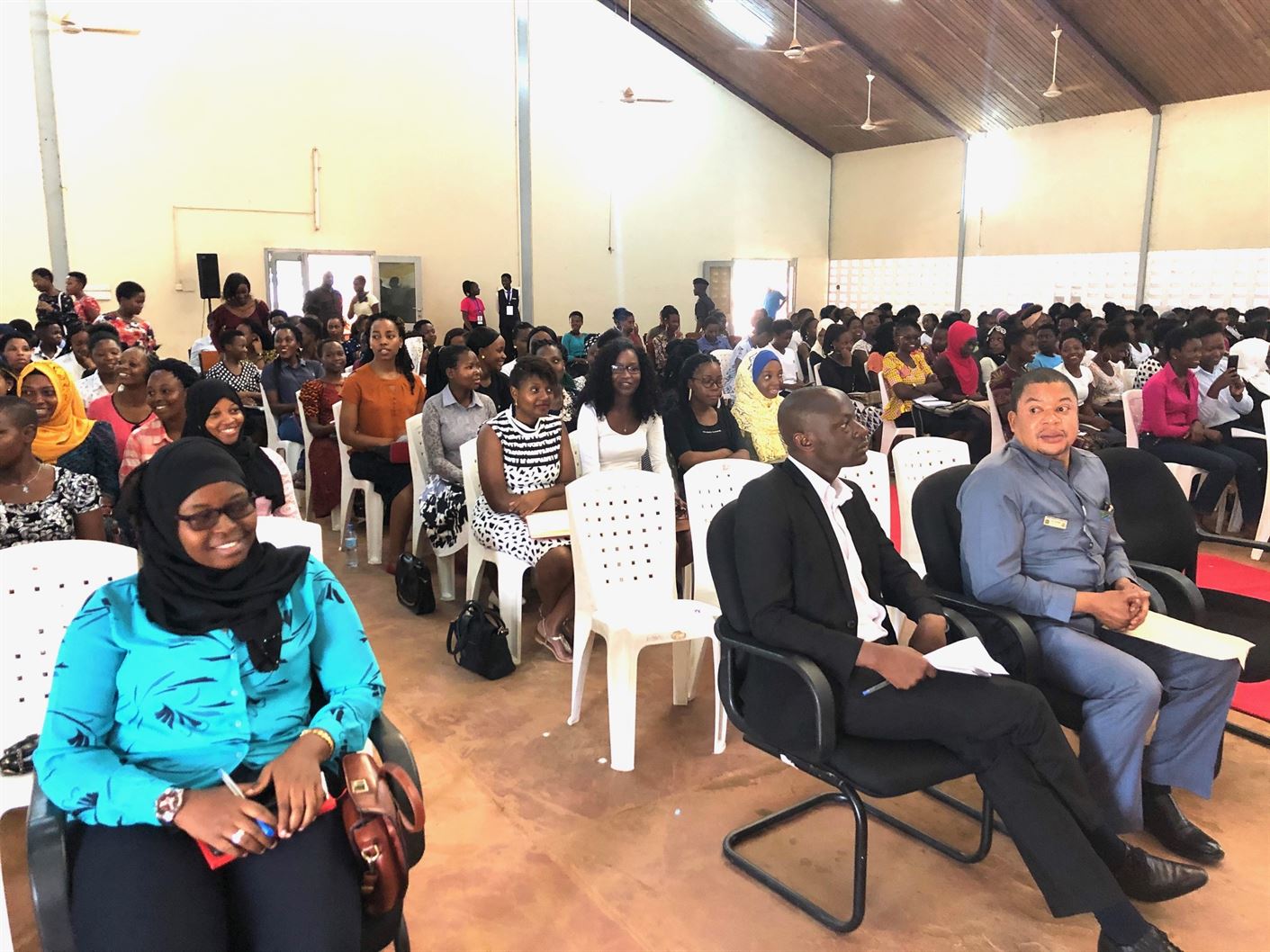 Hon. Tulia added that she was also aware that girls and boys in the university develops some kind of relationship, but most of girls fail in their study because they tend to spend most of their time in cooking and serving their boyfriends out of the classroom hours.
Finally, Dr. Tulia Ackson urged all final year students to consider running for various for various leadership position and opportunities in the coming general elections in various levels ranging from council, Members of Parliament and even the Presidency in order to increase the number of women in various leadership positions as well as in decision-making bodies in the country.

Prof. Raphael Chibunda
Earlier speaking before inviting Dr. Tulia Ackson to speak with the student audience who attended the event, the Vice-Chancellor of the Sokoine University of Agriculture (SUA), Prof. Raphael Chibunda said that it was now a high time for men to start relying on women in the family instead of doing everything.
"We want School Fees, Food, Children's Clothing and all other family needs to also be provided by woman and not everything by a man" said Prof. Chibunda
However, he explained to the Deputy Speaker that there are various efforts and initiatives that Sokoine University of Agriculture is taking to empower youth and help them in self-employment, he mentioned one of the efforts was to establish a youth incubation center for entrepreneurs in partnership with PASS where they build youth's capacity from across the country by giving them loans and necessary knowledge and skills to start various Agribusiness projects and startups.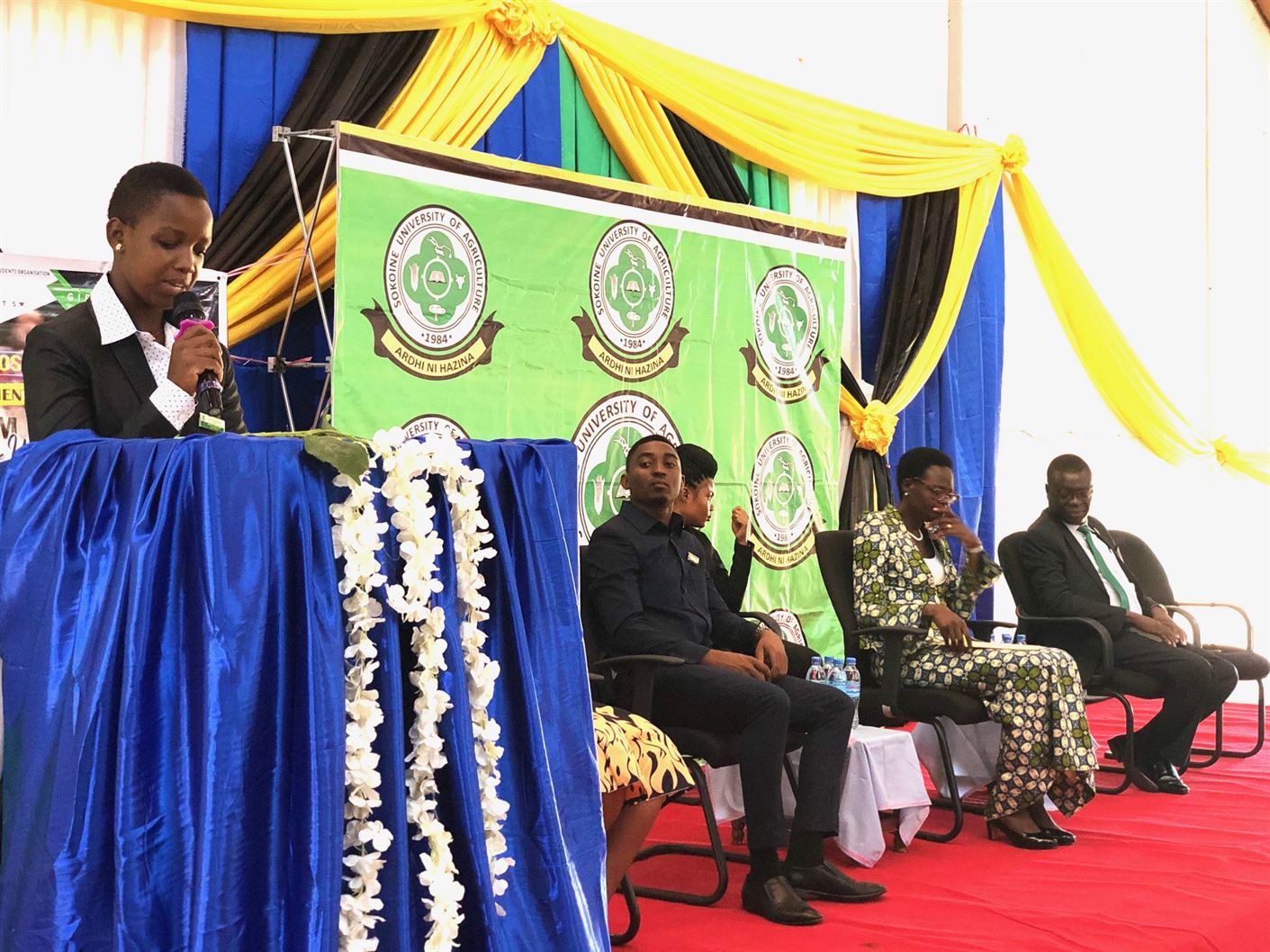 Ms. Jenipher Tairo
Explaining the aims of the seminar which was titled "The Purposeful Girl", the Sokoine University of Agriculture Student Organization prime minister, Ms. Jenipher Tairo explained that the aim of the seminar was to remind and empower female students to build self-awareness and identify their potentials as a girl and to also help them pursue their goals and purpose in life while on campus.
She said that many students face different challenges while in the schools which lead to many not doing well in their studies so it is important to regularly remind them to stay focused on their goals and to take advantage of the freedom they have especially when they are in universities. She suggested the establishment of a Tanzanian female student association body that will oversee and sustain such efforts and thus help liberate the girl through education.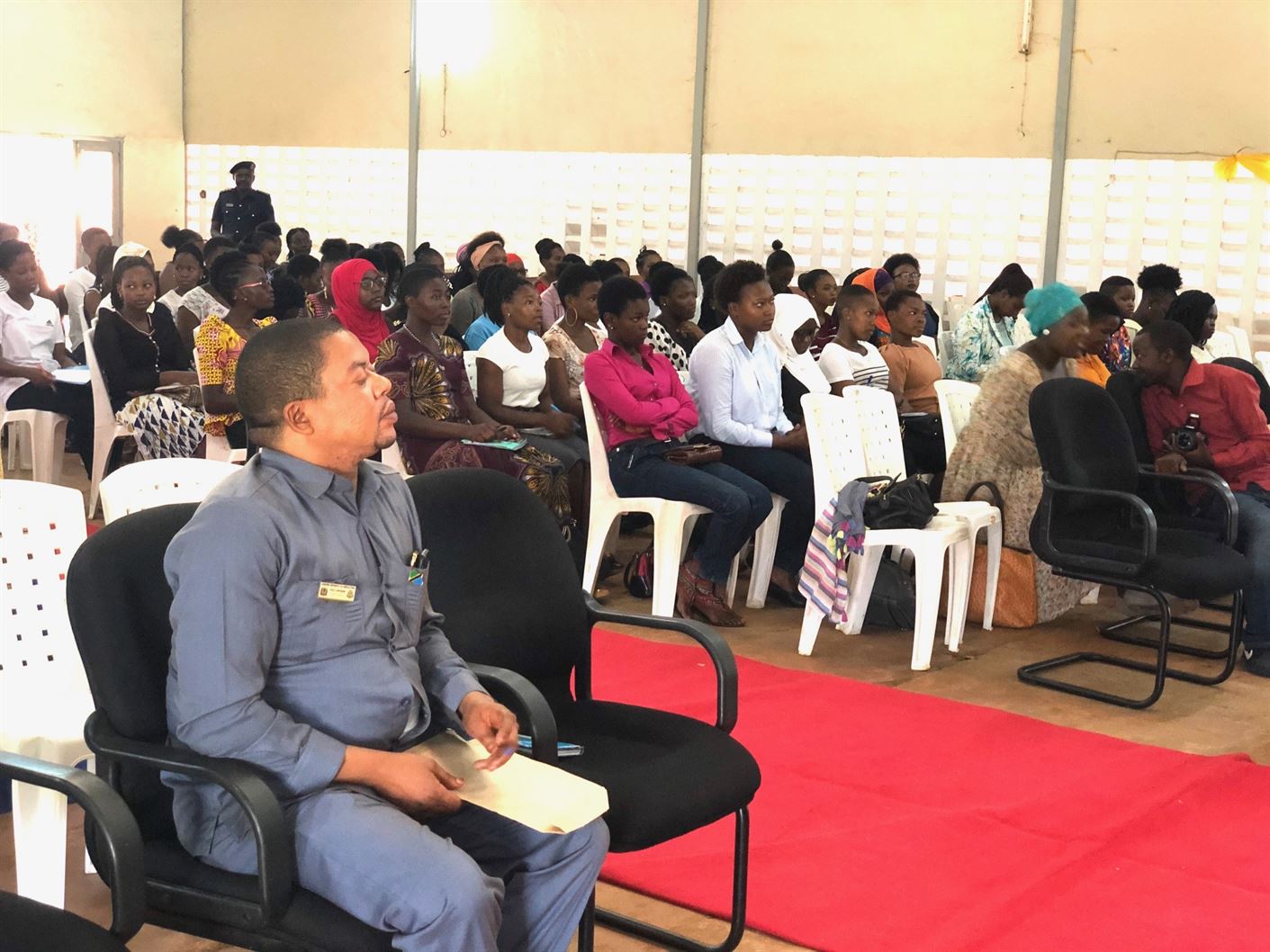 The facilitators in the seminar came from Sokoine University of Agriculture and outside used that opportunity to educate, encourage, inspire and increase students commitment to study hard in order to fulfill their dreams and goals in life.