Minister of State in the office of the Vice President of the united republic of Tanzania responsible for Environment and Union affairs, Hon. George Simbachawene has commended the great work done by researchers of the Sokoine University of Agriculture (SUA) for ensuring that biodiversity and the world's rarest frogs (Kihansi Spray Toad, Nectophrynoides asperginis) continue to survive at the Kihansi area which is located in the Udzungwa escarpment of the Eastern Arc Mountains in Tanzania.
Hon. George Simbachawene made such a compliment during his visit to the campus on Monday, August 19, 2019, after receiving a report on the work done by Sokoine University of Agriculture researchers in collaboration with other stakeholders who work to protect the environment and biodiversity before his plan to visit the area to see the realities.
 

Hon. Simbachawene who was accompanied by the chairman of the National Environment Management Council (NEMC) board and other experts from the University of Dar es Salaam and his ministry said the main issue to keep in mind is to make sure that there are sustainable ways to take care of all the biodiversity in the area instead of spending a lot of money in caring for frogs alone.
He has called on all experts involved in protecting and preserving the area to come together with a paper that show the general benefits of conserving the area especially for tourists who love to come and see those frogs which are found nowhere in the world except Tanzania.
In another move he has instructed experts from NEMC and his office to ensure that they begin the process of obtaining the intellectual property right for the Kihansi wild coffee which according to researchers has proven to be of high quality compared to other varieties so that the country can obtain its rights before others researchers claim it as they see different publications of what our researchers are doing.
Earlier, while presenting a brief report on the roles of the Sokoine University of Agriculture (SUA) in taking care of the Kihansi frogs, Prof. Gerald Misinzo said that they started the work long after it was discovered that a number of frogs were disappearing and later the government decided to go and keep them overseas and after a while the frogs were returned to the University of Dar es Salaam and started to be brought back to their original habitat at Kihansi area.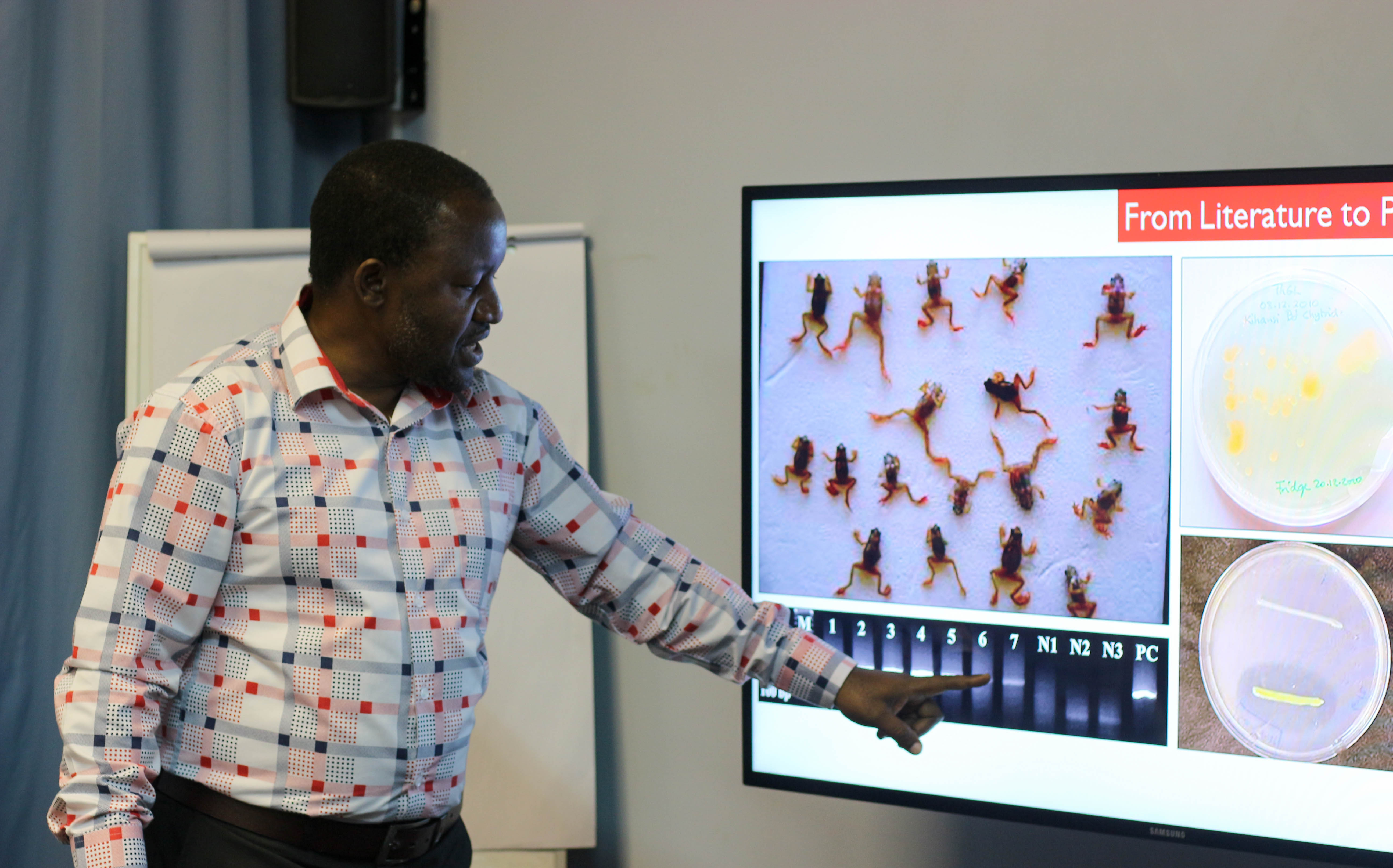 Prof. Misinzo said the main task that SUA experts have been entrusted with is to make sure they look for various diseases affecting the frogs and their treatment in order to keep them safe and he pointed out that the biggest disease which they have identified is fungus and that efforts are being made to eliminate the diseases completely.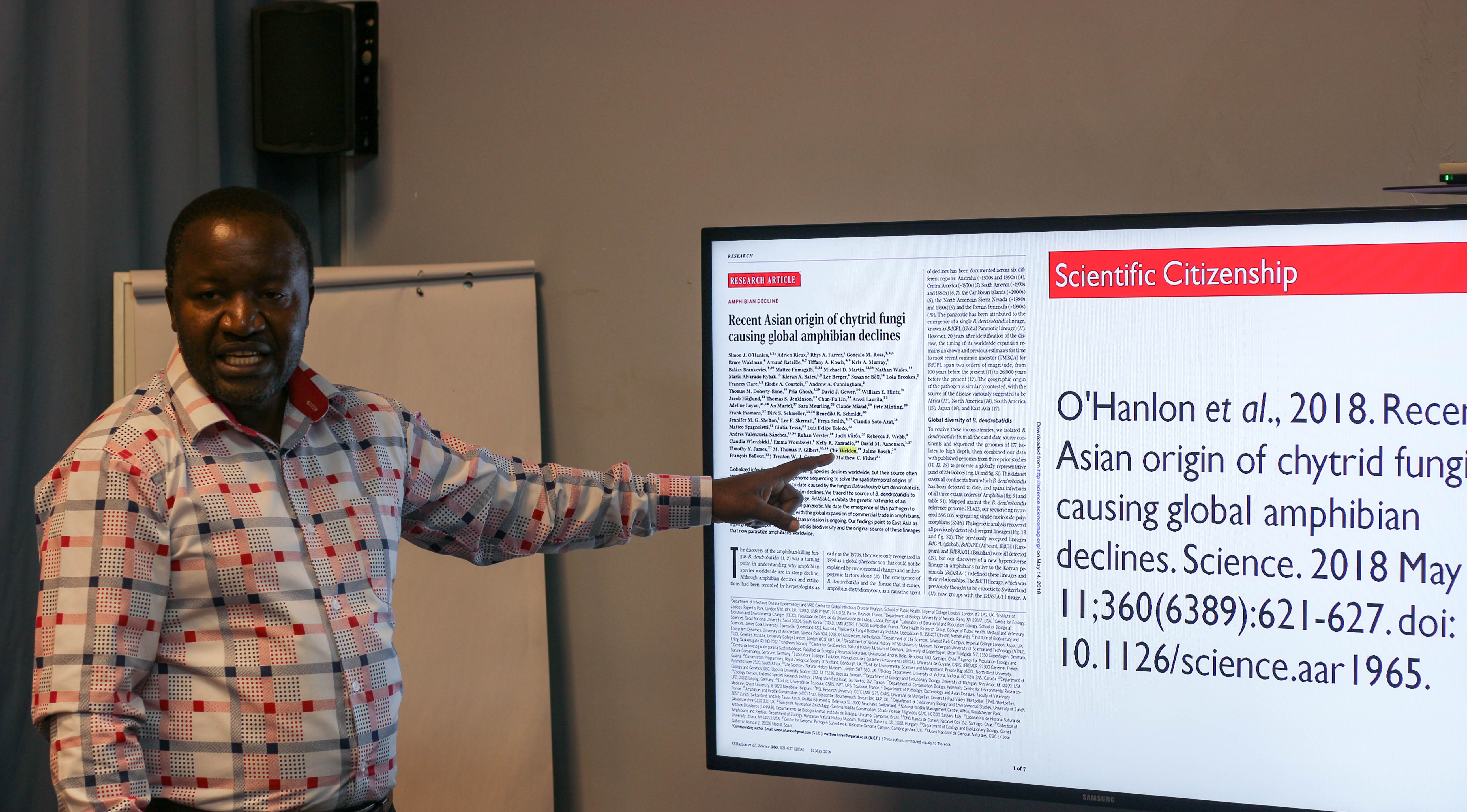 In his turn, Prof. Paul Kusolwa, a Horticulture and Biotechnology expert from College Agriculture at Sokoine University of Agriculture made a statement that they have found at Kihansi area the presence of wild coffee variety (Coffea Kihansiensis) which after long study of it they found to be unique and of a good quality compared to other varieties which are currently available. He said that they have already done extensive research and found good results and that they have submitted the results to Tanzania Coffee Research Institute (TACRI) to proceed further with the remaining tasks.
 

Expressing his gratitude to the minister for his visit, the vice chancellor of the Sokoine University of Agriculture (SUA), Prof. Raphael Chibunda asked the Hon. Simbachawene and NEMC experts to see the possibility of enabling SUA to have its own specialized laboratory for conducting all environmental related research and studies in the country considering that SUA has many best experts in the field. He indicated that currently SUA environmental experts conducts their research in laboratories shared with other experts including those of agriculture, which could some how affect their research findings.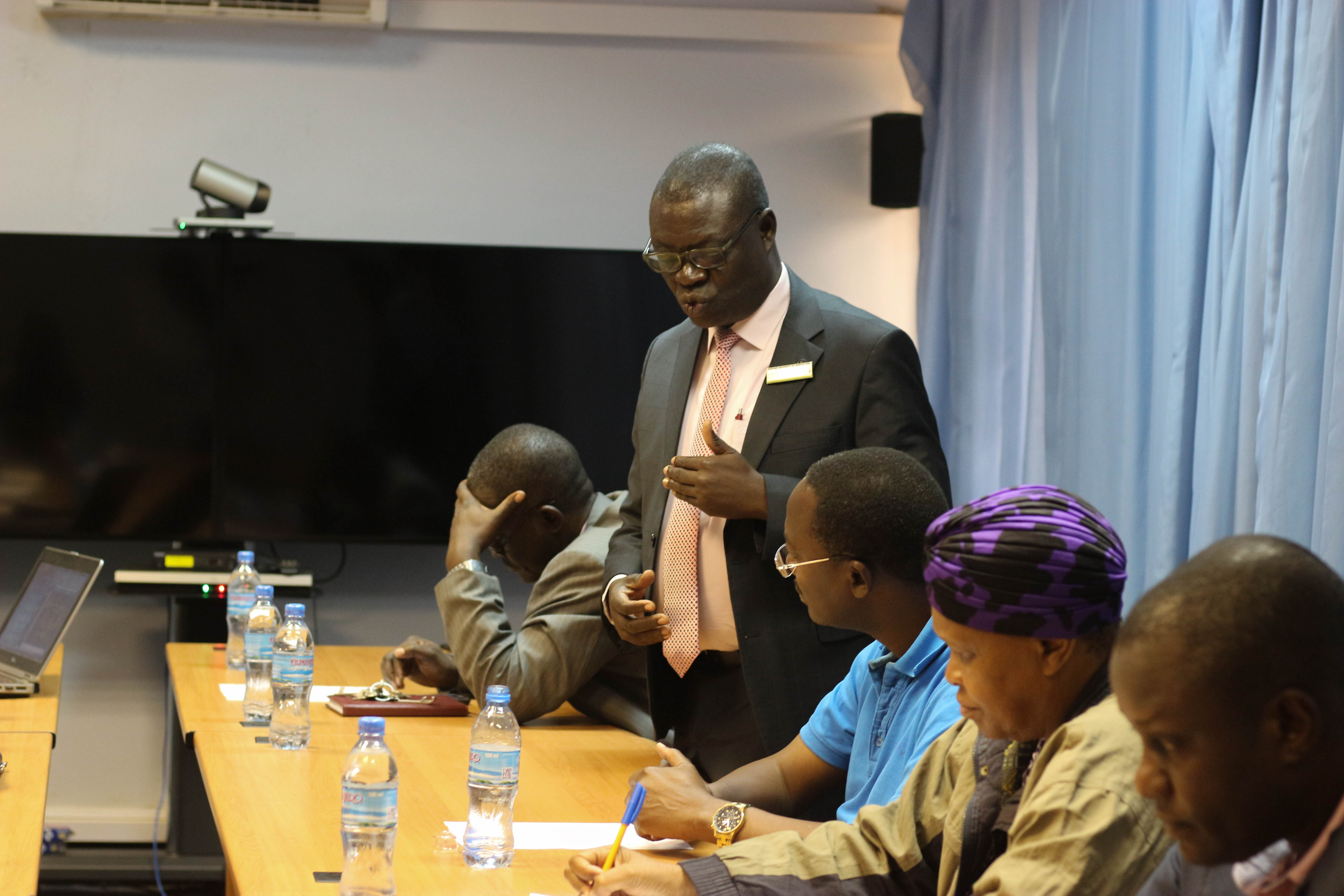 Finally, Prof. Chibunda assured Minister Simbachawene that the University is always ready to cooperate with his ministry and other Government offices to conduct various study and researches which provide benefits and increase productivity in the nation.