On Saturday, July 11, 2020, in the Nelson Mandela Freedom Square hall at the Solomon Mahlangu Campus, Sokoine University of Agriculture (SUA) in collaboration with National Microfinance Bank (NMB) organized a one-day event titled "Career Fair Day" and run a special program designed to prepare graduates to become more productive in job places.
Speaking during the opening of the event, Vice Chancellor of Sokoine University of Agriculture, Prof. Raphael T. Chibunda thanked National Microfinance Bank (NMB) for making the right decision to come and run the program at SUA.
"You have made a good decision to choose Sokoine University of Agriculture as there are currently many institutions such as the Sugar Company as well as the Cigarette Company who took SUA graduates and hired them as their employees and have praised them for their ability to work, honest and able to work faithfully in the same institutions for a long time without moving to another institution", said Prof. Chibunda.
He also added that last year, the Ministry of Finance recruited graduates who studied Agriculture Business with a GPA of 3.8 and above and out of 54 employed, 38 Employees came from Sokoine University of Agriculture.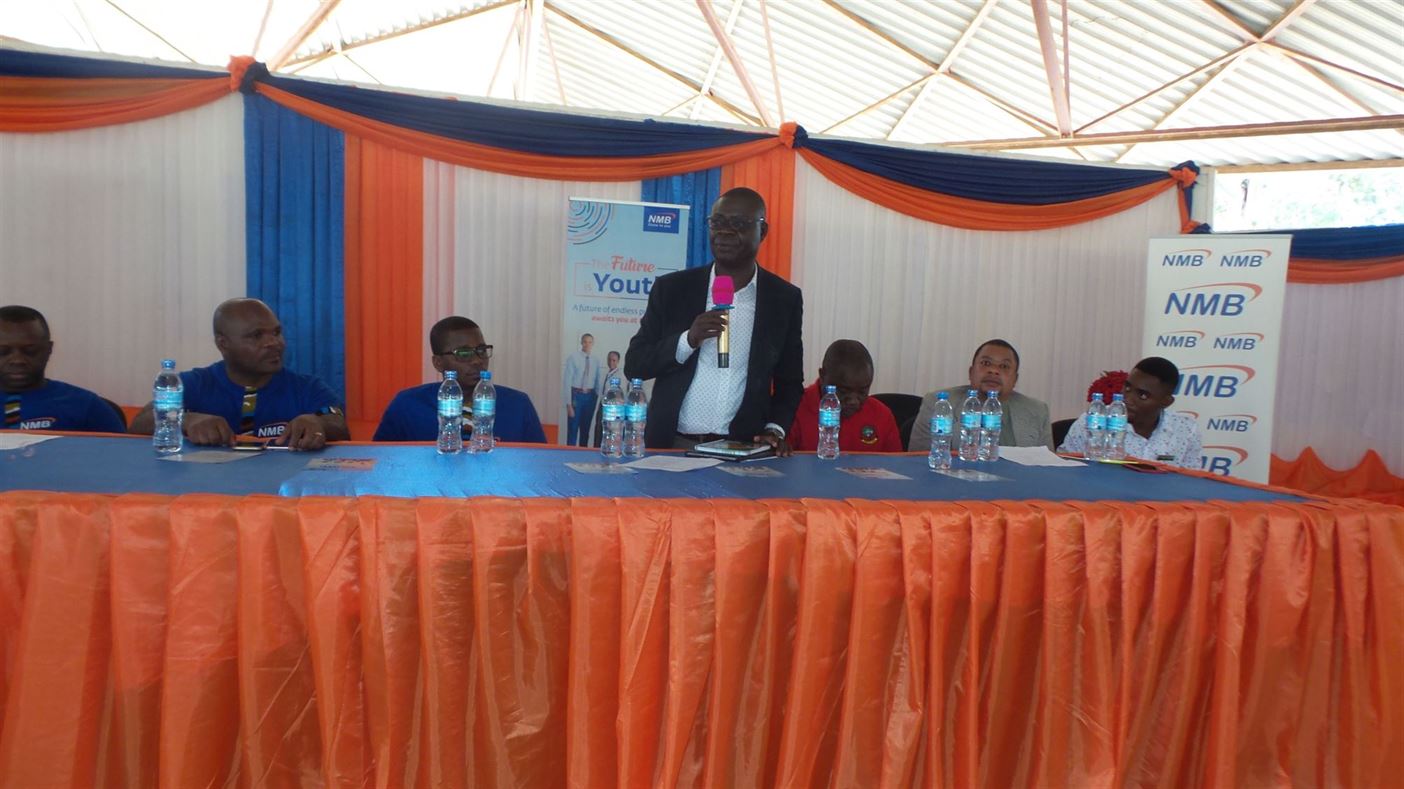 Mr. Baraka Ladislaus, who is Morogoro Region Manager for NMB Bank and also a 2004 BSc. Agriculture graduate thanked Sokoine University of Agriculture for preparing him well where he acknowledged that SUA has given him a confidence and a much-needed skills in his position.
"This is my 16th year of working with NMB Bank, I started as a Credit Officer and now I am a Manager, so I want to encourage and advise all graduates to use well any opportunities they find to work anywhere without fear," said Mr. Ladislaus.
For her part, the Program Coordinator, Ms. Joanita R. Mlengo who is also the Head of Human Resources at NMB Bank explain that at NMB Bank most of the employees are from the Sokoine University of Agriculture and they perform very well in their positions, so they have seen fit to come and talk to other Sokoine University of Agriculture graduates and give them the opportunity to apply for the position to work with NMB Bank.
She added that the program to prepare graduates by training them on how to work runs for two years and then the Bank hires them, she urged all SUA graduates to make good use of this opportunity and apply for it in a large number by July 20, 2020. The positions will be available for the Sokoine University of Agriculture and the University of Dodoma only.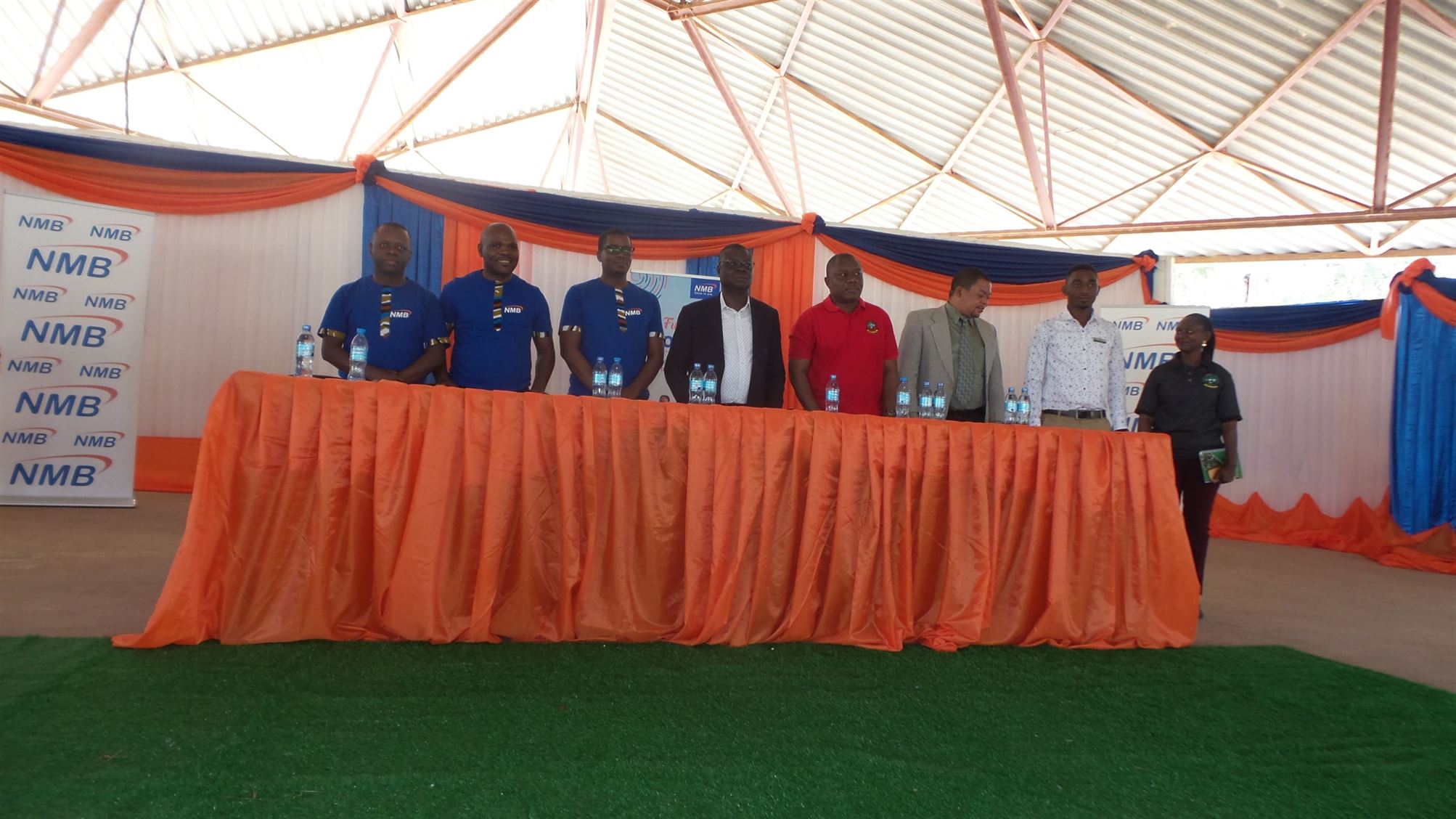 One of the students who benefited from the Program, Mr. Nsolo Mlozi who is NMB Bank central zone manager (Singida, Dodoma, and Manyara) and also a graduate from Sokoine University of Agriculture class of 2006, BSc. Agribusiness said that he is very proud of the Sokoine University of Agriculture as it has built him on the good foundations of Leadership as he was used to be minister for Sports and Leisure during his time as a student.
He also urged all graduates to take advantage of the opportunities that are available anywhere as it will increase their capacity and experience and even those who are continuing with their studies to use well their gifts and talents well when they are in university.
Speaking at the end the of the Program, Sokoine Univesity of Agriculture Students Organization (SUASO) President, Mr. Mbalamwezi Ismail thanked the management of Sokoine University of Agriculture and National Microfinance Bank (NMB) for the privilege to work with NMB and he promised to embrace it and urged all graduates not to ignore the opportunity.