Sokoine University of Agriculture (SUA) has established a School for Agricultural Machinery Operators and Driving named SUA Driving school with the aim of producing drivers and Agricultural machinery operators with basic knowledge and practical skills in operating and maintaining agricultural machinery for effective agricultural mechanization in the country.
The opening ceremony took place on November 19, 2021, at the Edward Moringe Campus (Main Campus) grounds in Morogoro and was attended by the Morogoro district commissioner, Hon. Albert Msando, who was the official guest.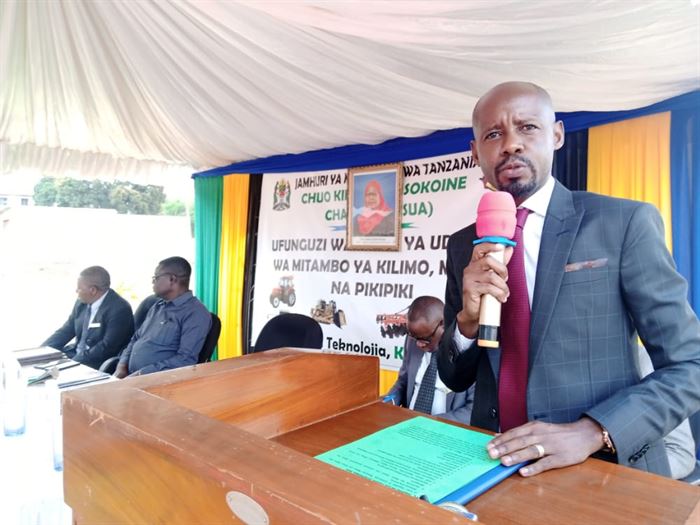 Hon. Albert Msando
Speaking at the event, Hon. Msando on behalf of the government, commended SUA for its decision to establish the school as it will go a long way in providing employment to the youth as well as improving the agricultural sector in Tanzania.
 ".. although the driving school is aimed at SUA students, it will also be an important opportunity to teach other young people skills on how to run and operate various agricultural machinery and thus be one of the ways to reach more farmers in the country," said Hon. Msando
He used the opportunity to encourage Morogoro residents and others to come and study various driving courses and lessons offered at SUA Driving School where he himself has also promised to be among the students of the school.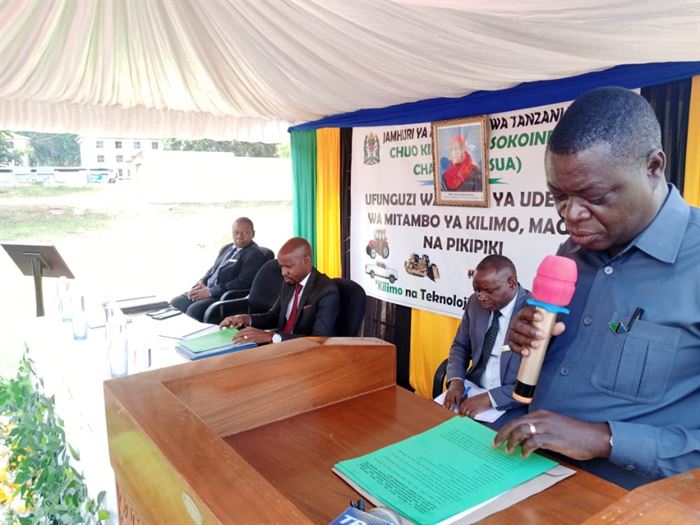 Prof. Raphael Chibunda
For his part, SUA Vice Chancellor, Prof. Raphael Chibunda explained how the idea of establishing the school came up where he said after the university received 10 tractors from the late President John Magufuli in 2018, they saw an opportunity for establishing the school for SUA students whose particular curriculum requires them to learn driving and technical skills on how to operate various Agriculture machinery.
"This school will greatly help our students to get training, certificate and license to operate agricultural machinery (Grade G) and help them find employment or self-employment when they graduate and will also help to reach a community in need of such skills," said Prof. Chibunda.
SUA Driving School is located at the School of Engineering and Technology, Sokoine University of Agriculture (SUA) in Morogoro, Tanzania with a registration number TRD/A.21/VOLIV/04. The school offers Agricultural Machinery Operators Training and Motor Vehicle Drivers Training courses in four phases in a year for a period of five to eight weeks depending on the type of course and the very first intake will start in January and February 2022.
For more information about the School, Visit https://www.driving.sua.ac.tz