Agricultural and development stakeholders from Sokoine University of Agriculture (SUA), Research, Community and Organizational Development Associates (RECODA) as well as Mvomero and Morogoro district councils have been impressed by the great work being done by researchers through the RIPAT SUA project which helps to alleviate hunger and poverty for farmers in those districts.
Speaking on behalf of the Vice-Chancellor of the Sokoine University of Agriculture at a farmer's day ceremony which was held on Wednesday 31st July 2019, in Mlali ward at Mvomero district, Dr. Samwel Kabote said the project is not only helping the communities to get rid of the poverty line but it also enables SUA students to use the same method and approach to employ themselves.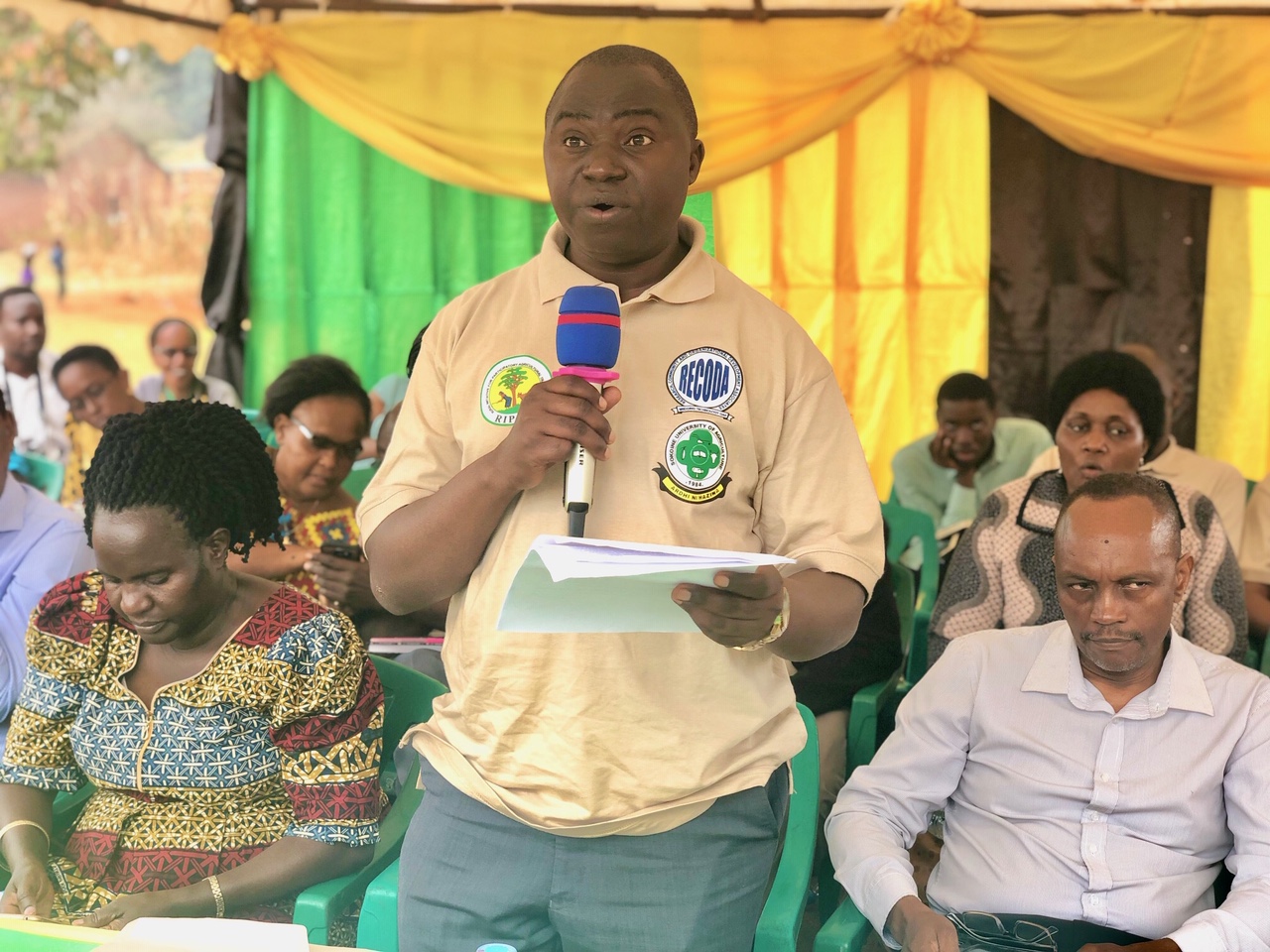 RIPAT SUA project which means Rural Initiative for Participatory Agricultural Transformation is instrumental in bringing a variety of technologies to rural farmers and thus enabling them to produce value-added harvests and generate income. The approach have helped SUA to get direct answers to what has been done well and what needs further research but also to students who can learn practical but self-employed and advise farmers how to get rid of poverty.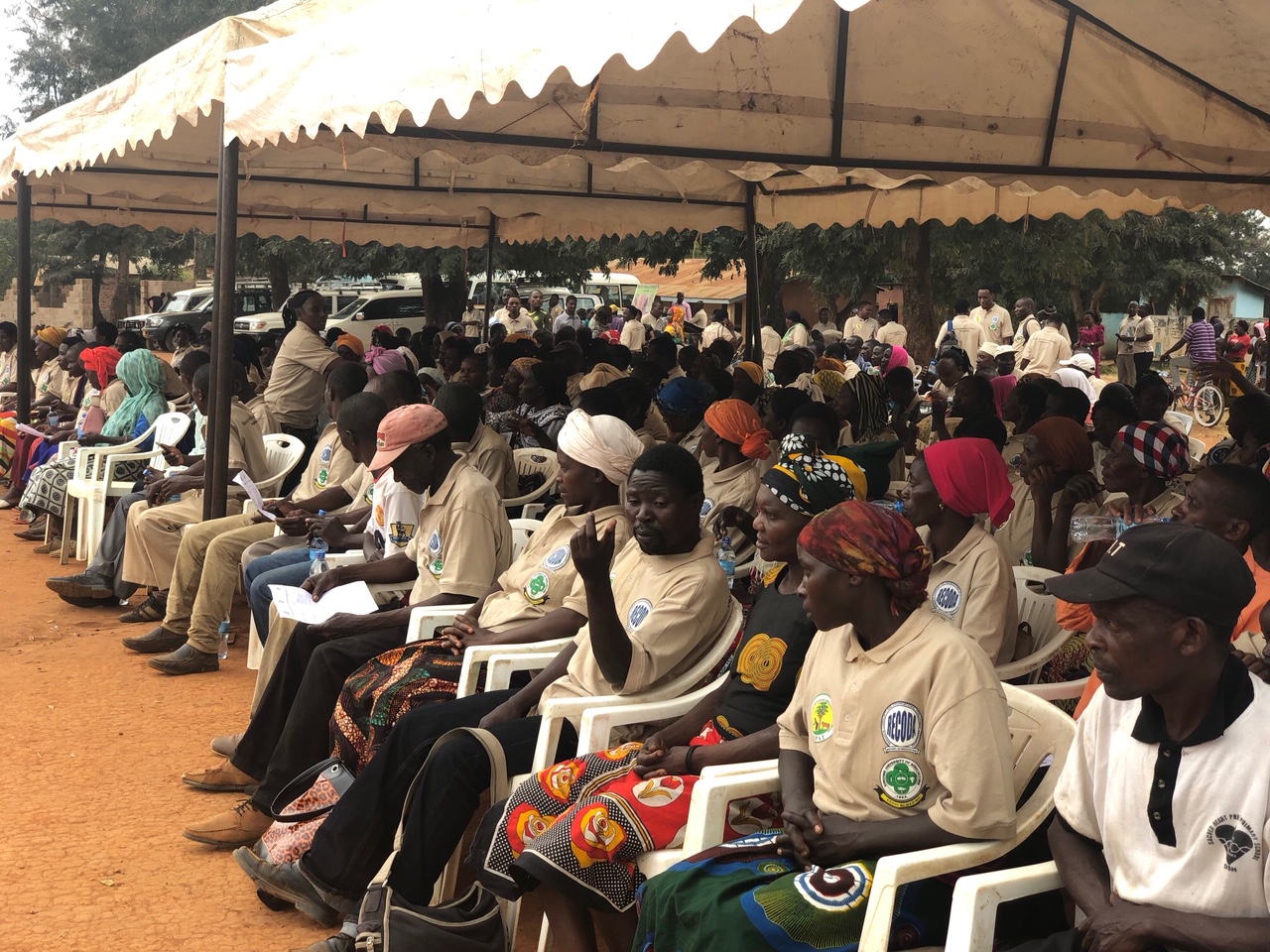 Dr. Kabote called on farmers to be an inspiration for others who are not in the project so that they can use the technique to increase productivity which is in alignment with the government's plan to reach the middle class economy by 2025 through industrialization which also relies on agricultural raw materials. Dr. Kabote emphasized that the industry revolution in Tanzania depends on farmers to produce high quality crops. He urged them to follow good agricultural practices and production methods to add value to their products which will help them earn high income in the market.

Various guests who participated the event also got a chance to speak and give their short messages, one of them is the Director of the Sokoine University of Agriculture's Institute of Continuing Education, Prof. Dismas Mwaseba who commended the RECODA for partnering with SUA in implementing RIPAT SUA project.
Today, all stakeholders are witnessing the tremendous successes experienced by farmers. There are many things that we had learned from the farmers showing that they have really understood and not just memorized the things this project had taught them and we believe that they will continue to benefit from the RIPAT SUA project through applying the knowledge in their farming operations even the day when the project will comes to an end, said Prof. Mwaseba.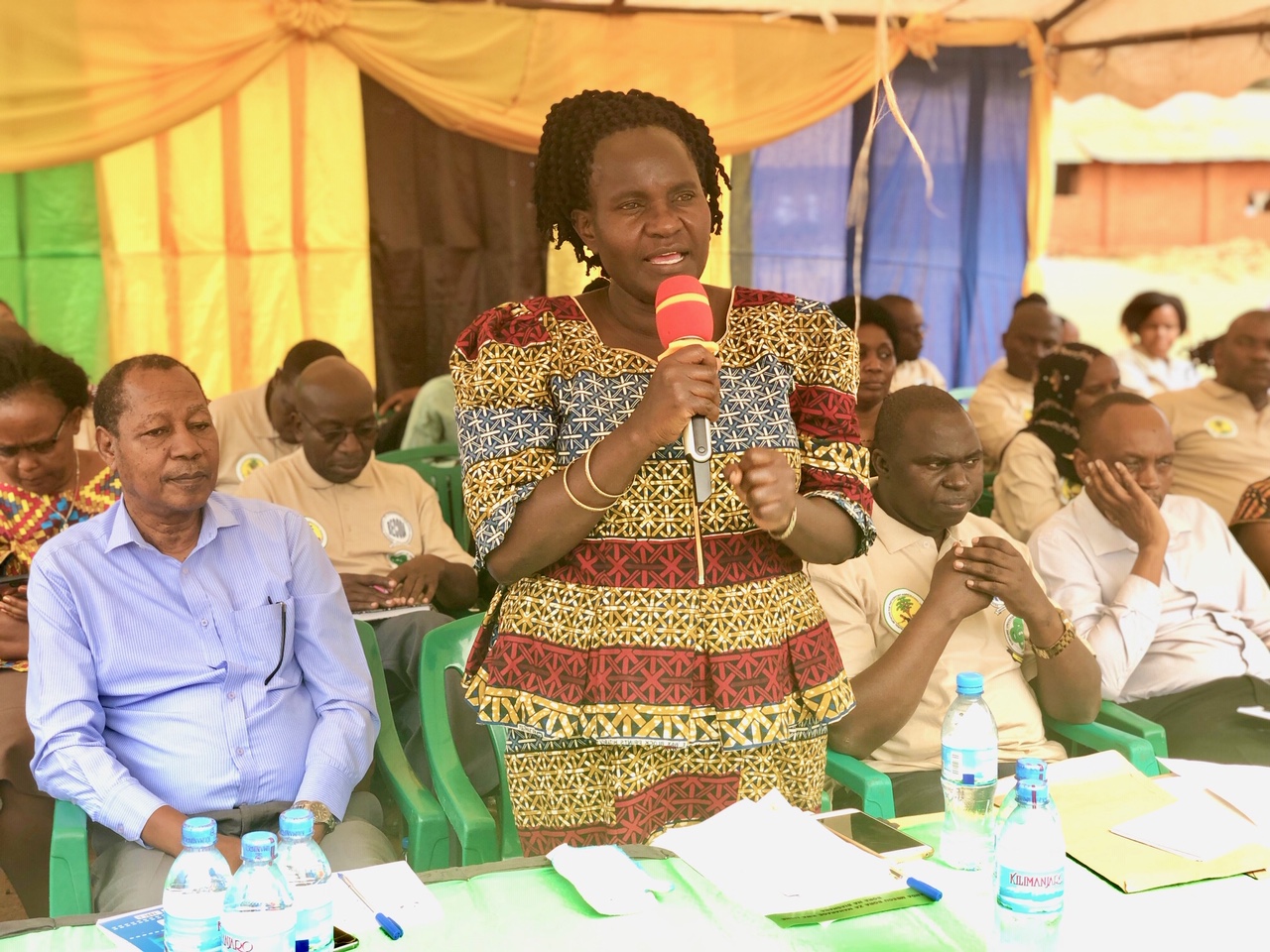 On the other side, Dr. Anna Temu, who is co-founder of Sokoine University of Agriculture's Graduate Entrepreneurs Cooperative (SUGECO) congratulated the farmers for understanding various methods which can be used to add value to their products and how they continue to teach others who did not have the opportunity to take part in the training. She insisted on farmers to add value to their produce so as to get an assurance of market rather than selling unprocessed products.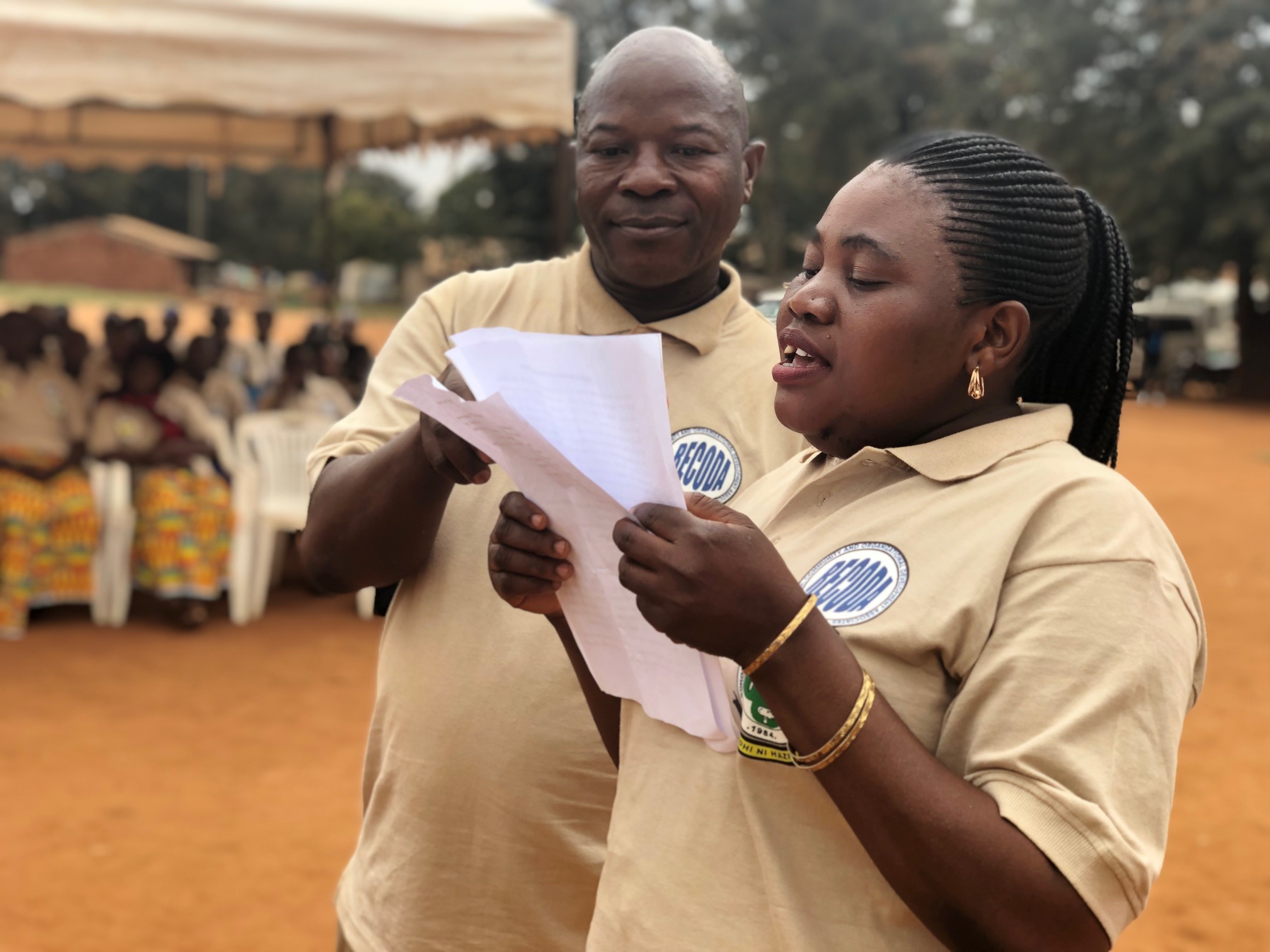 While reading a speech on behalf of fellow farmers, Mrs. Mariam Changulu recounted how challenging the early days of the project were when many people around them laughed, especially when they saw them digging holes for planting banana plants that were produced using bottles, comparing them as the flowers but now they see how quickly those banana plants have grown and produced the best bananas they have ever seen.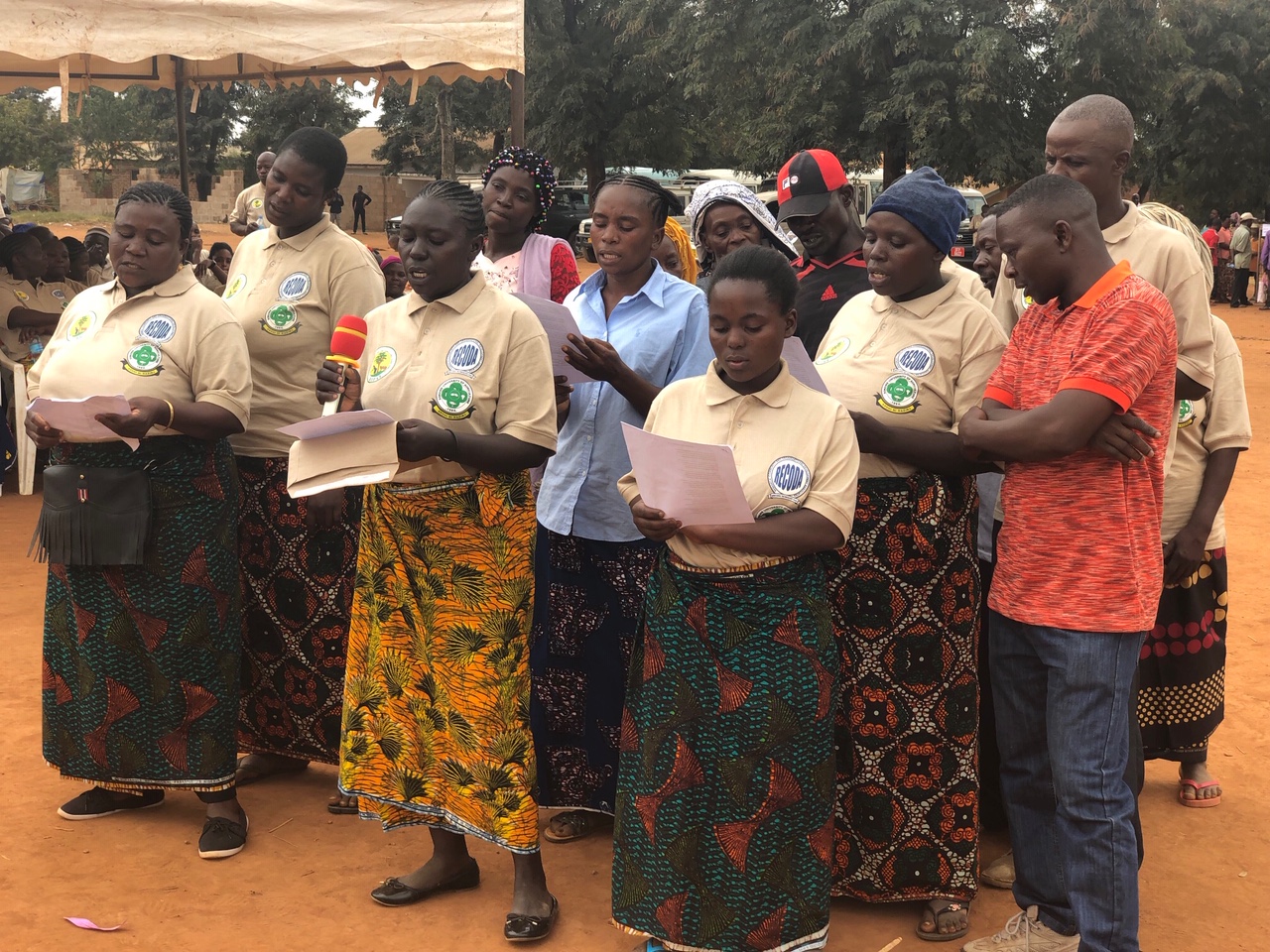 They thanked Sokoine University of Agriculture (SUA) and RECODA for bringing to them a project that will surely improve their livelihoods through enhancing knowledge and skills for better farming and livestock keeping and they requested the district authority to give them larger areas of land so that they could be able to grow more plants by using knowledge and skills they have acquired.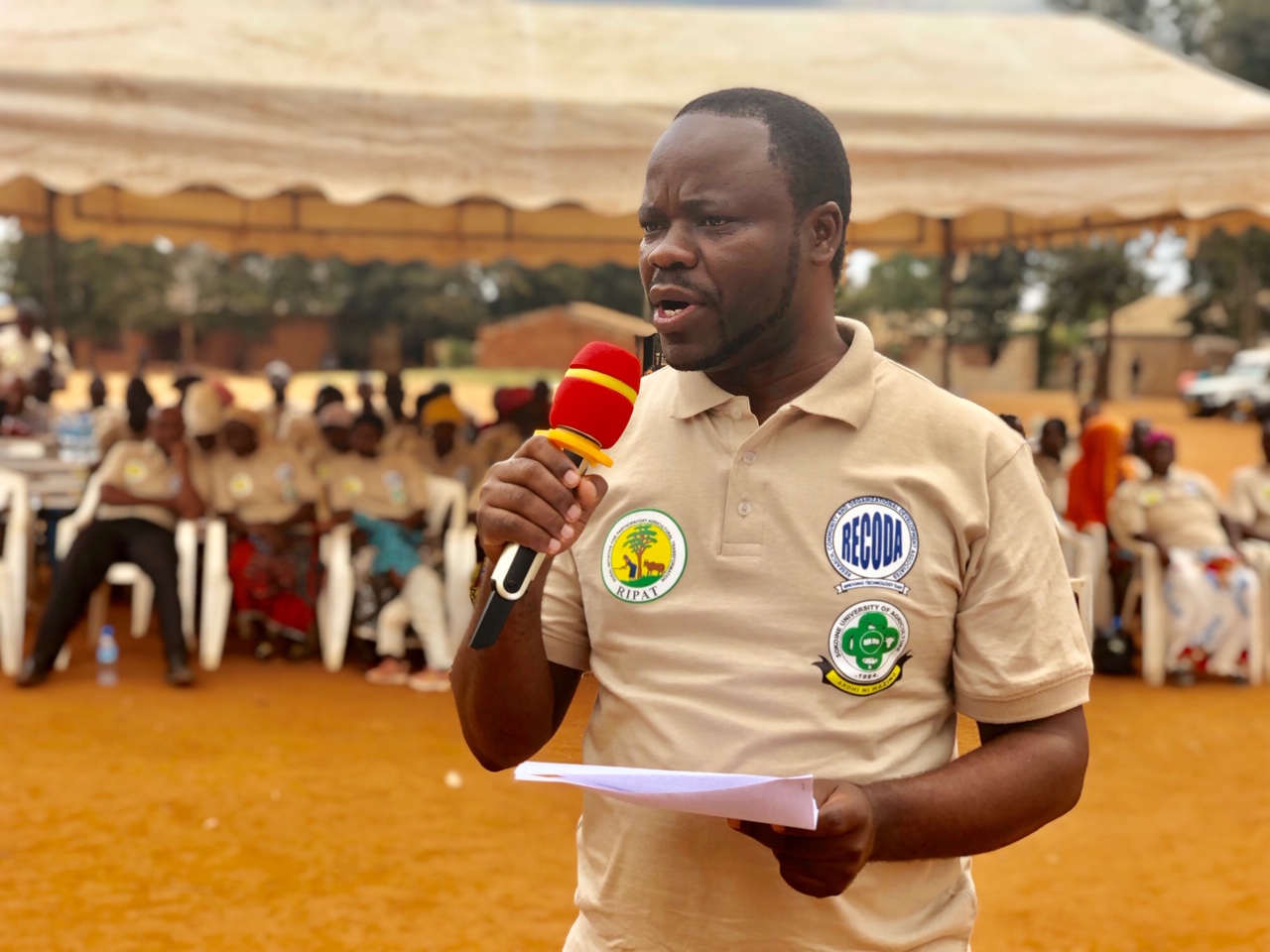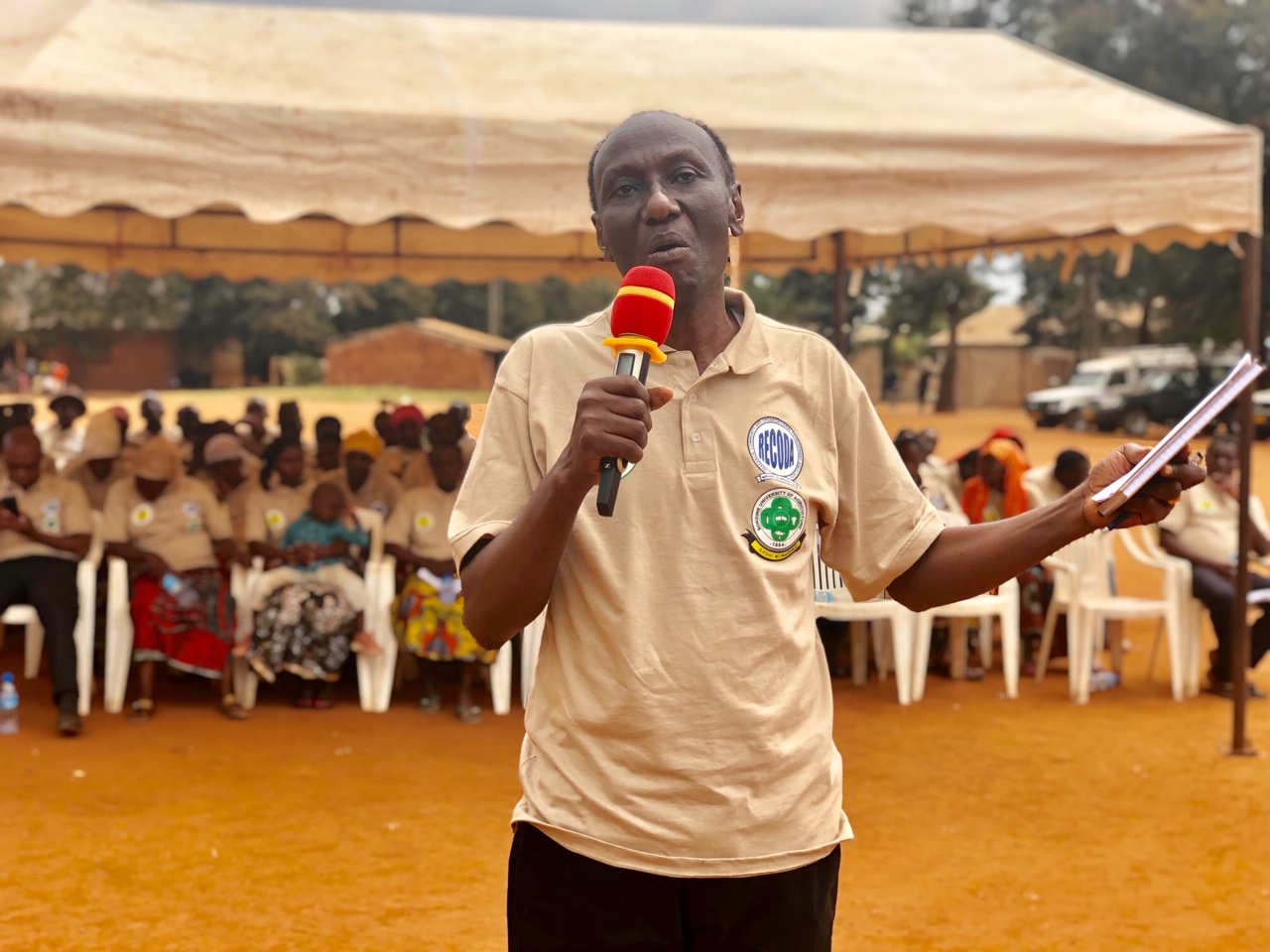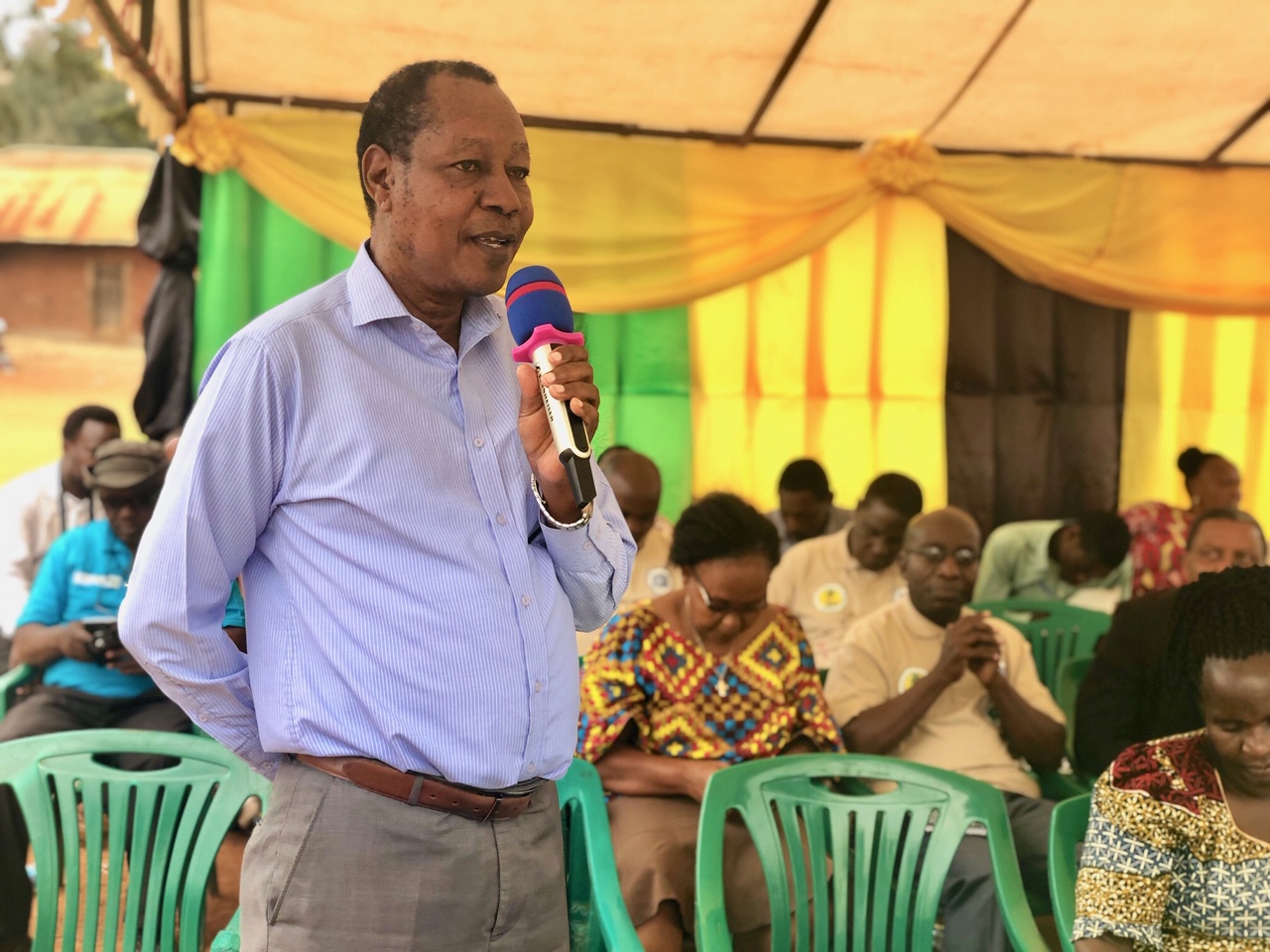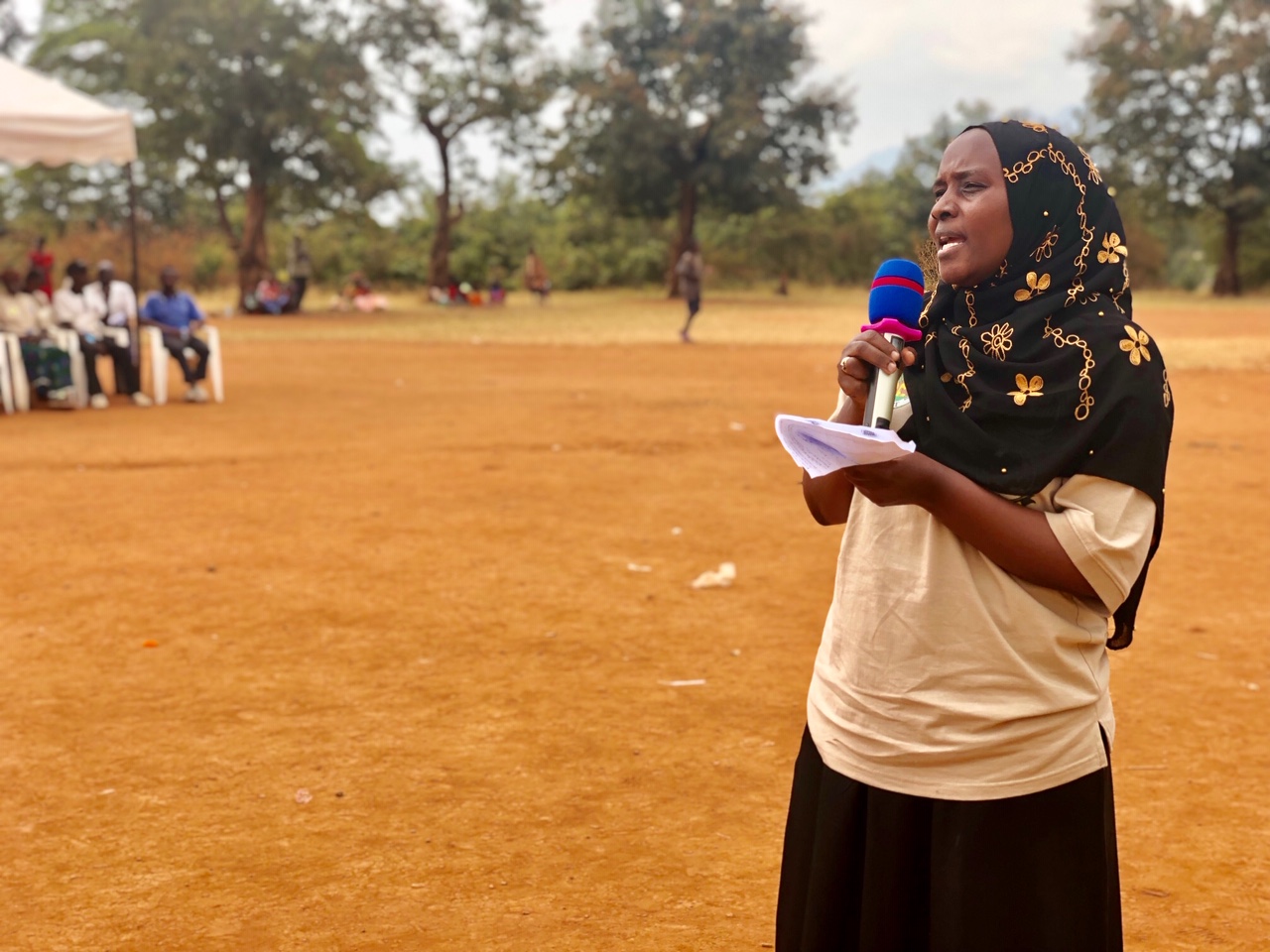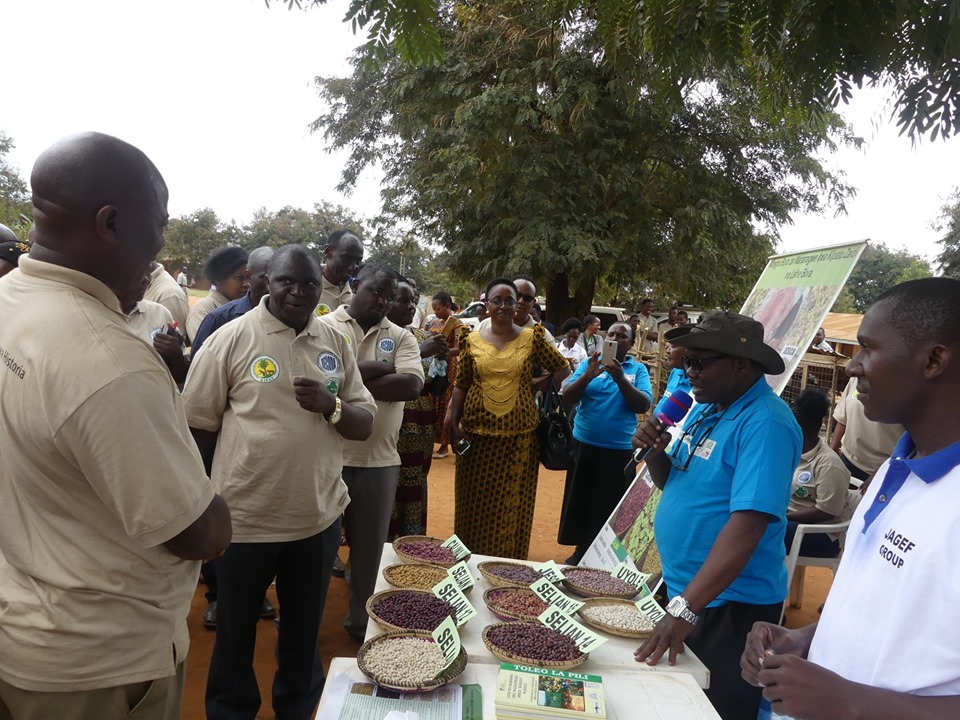 ABOUT THE PROJECT
RIPAT (Rural Initiative for Participatory Agricultural Transformation) is a programme that has goals and objectives of reducing poverty, hunger and undernutrition among smallholder farmers by improving agriculture and animal husbandry through the application of the principle of help to self-help. Through practical and theoretical training conducted on a common field, groups of farmers are introduced to a variety of crops and agricultural technologies with the potential to improve their agricultural production. Each farmer can then choose which crops and methods he/she wishes to adopt in his/her own farming practice.
RECODA (Research, Community and Organizational Development Associates) is a local NGO founded in Tanzania in 2000 with the aim of bridging the technology gap in community development through research, consultancy, capacity building and facilitation of community-based projects. The organization aims at making food insecurity and poverty to be history in Tanzania and other Sub-Saharan countries which are poor because of agriculture which is the main source of livelihood for 80% of the population has very low production and rely on subsistence farming due to lack of a reliable extension approach for technology transfer to rural communities. 
RECODA in collaboration with Sokoine University of Agriculture (SUA) implements RIPAT SUA project in Mvomero and Morogoro Municipal districts
Learn more at https://www.recoda-tanzania.org/