The agreement aims to increase cooperation between the two institutions in areas of mutual interests which includes establishing the joint research centre for agricultural development between China and Tanzania. The MoU will also enable provision of scholarships for SUA academic staff and agricultural students and joint research between professors of the two universities.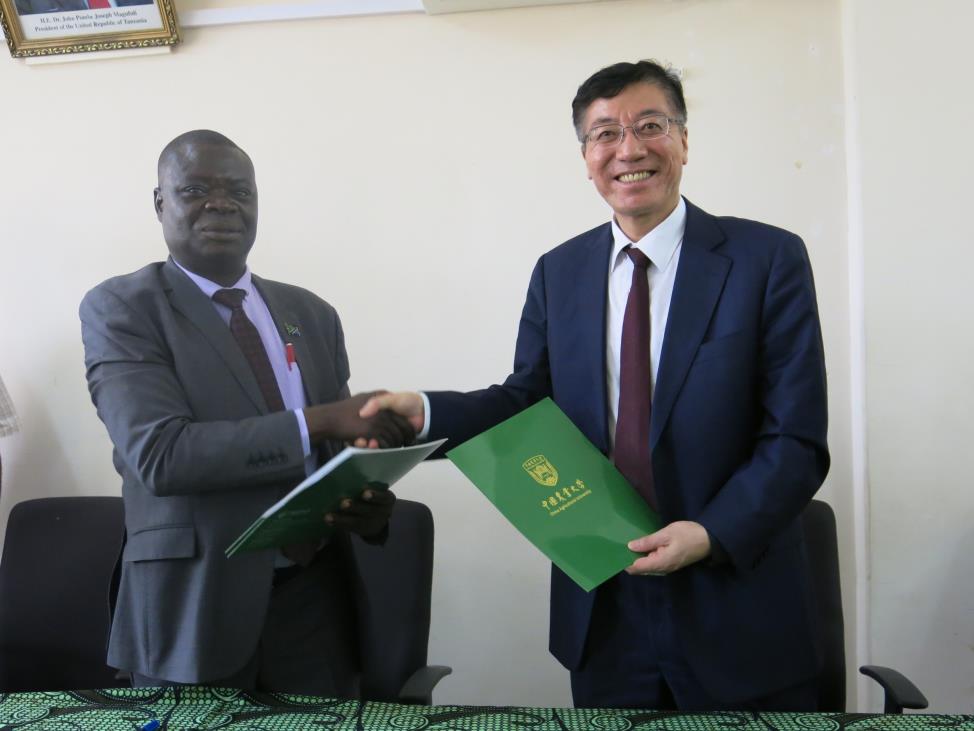 Speaking on this occasion both the SUA vice chancellor and the CAU president described the significance of signing the MoU that it would benefit both institutions and enable the stakeholders to grow professionally and academically. President of China's Agricultural University Prof SUN QIXIN noted that this agreement is focusing more on research issues, the exhibition of technology and public education.
"We have come to launch a new program that will help young farmers to increase and double  their productivity and this is a Chinese government program to support agricultural development in Tanzania but also SUA will benefit from training and research ..." Said SUN QIXIN.
On the other hand, Sokoine University of Agriculture Vice - Chancellor Prof. Raphael Chibunda noted that the collaboration with China Agricultural University will improve the training of students and farmers.
"The agreement between SUA and the China Agricultural University will help to improve training for our students and smallholder farmers through the establishment of a centre which will be used to teach agricultural technology to our students and farmers around the university" said Prof Chibunda
Later after the signing of this agreement, representatives from both China Agricultural University and Sokoine University of agriculture participated in the official inauguration of the joint research centre for agricultural development between Tanzania and China based at Sokoine University of Agriculture, in Morogoro Tanzania. The Centre will benefit SUA and Nation at large in different aspects such as establishment of Mini Park which will be used for demonstration/training small farmers and agricultural students.