Vice Chancellor of Sokoine University of Agriculture (SUA), Prof. Raphael Chibunda has called on all students and staff to appear in the voters registration exercise which started today February 3, 2020 nationally.
Prof. Chibunda said this at the multipurpose hall soon after completing the registration process to be ready for the general elections in October 2020.
He said the exercise is only about one week long and it is good for all members especially students to use this opportunity to avoid any potential disruption and considering the next few days there will be exams to complete the semester.
"As I mentioned earlier, I urge the Students Government to increase student mobilization on time so that no one misses this precious opportunity and our constitutional right to register to vote to elect leaders when the time comes" said Prof Chibunda.

At the same time Prof Chibunda has asked the National Electoral Commission for the Morogoro Region to extend the days of registration at the campus or increase the number of their staff due to the large number of students and staff present at the campus.
"The University has a total of about 6000 students and 700 staff and that is on the Main Campus, so with the few number of NEC personnel at the campus it may cause some of them to miss out on the opportunity and their basic right to enroll" said Prof Chibunda
For his part, Kididimo Street chairperson, Robert Anthony thanked vice chancellor for paying attention to the exercise and taking steps to be among the first to register for voting and adding that the initiative is inspiring to others and shows a good example as a Leader and to other Leaders.



Also Mr. Anthony called on all Residents in Kididimo - SUA and other streets near the campus to appear for registration before the exercise ends on Sunday, February 9, 2020.
Ms. Upendo Charles who is the Student Representative in Student Government SUA says the enrollment exercise is just the beginning and she is confident that the number of enrollees will increase before the deadline because they as Student Government will be good ambassadors for the exercise.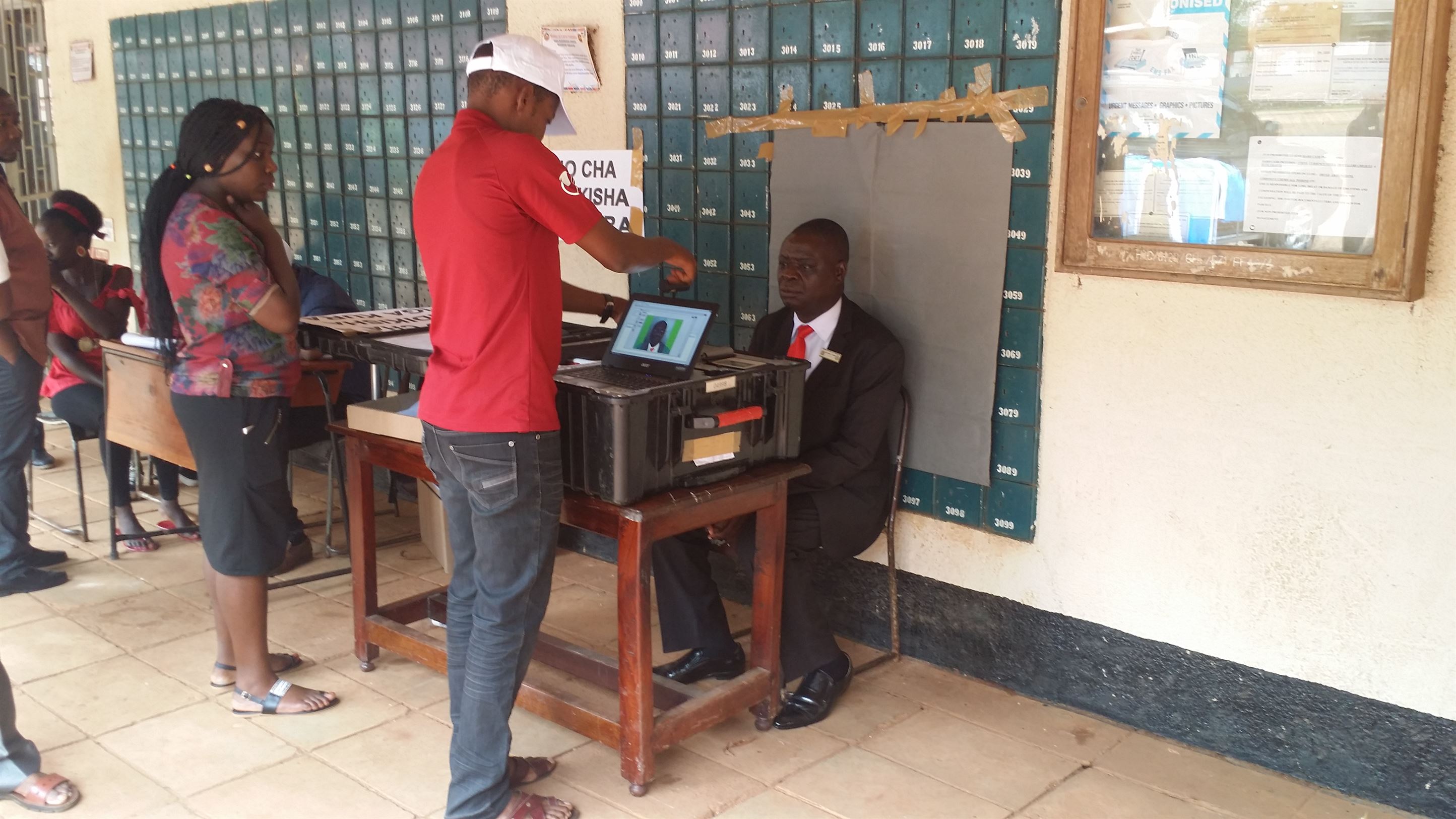 The exercise to register to participate in the General Election scheduled for October 2020 officially begins today, February 3, 2020 in Morogoro Municipality and is expected to conclude on Sunday, September 9, 2020.