On 23rd September 2020 members of Sokoine University of Agriculture Council visited Olmotonyi Forest Training station which is located in Arusha region. Among other things, the members visited the center to see various developments and activities taking place there.
During the visits, chairman of the council, Chief Justice (retired) Hon. Mohamed Chande Othman challenged the centre to start doing tourism activities so the center would be able to operate independently of financial aid.
The Olmotonyi Forest Training Station works closely with the surrounding community to conduct non-hazardous agricultural activities in the forest while the center's plans are to establish indigenous tourism activities such as mountain biking.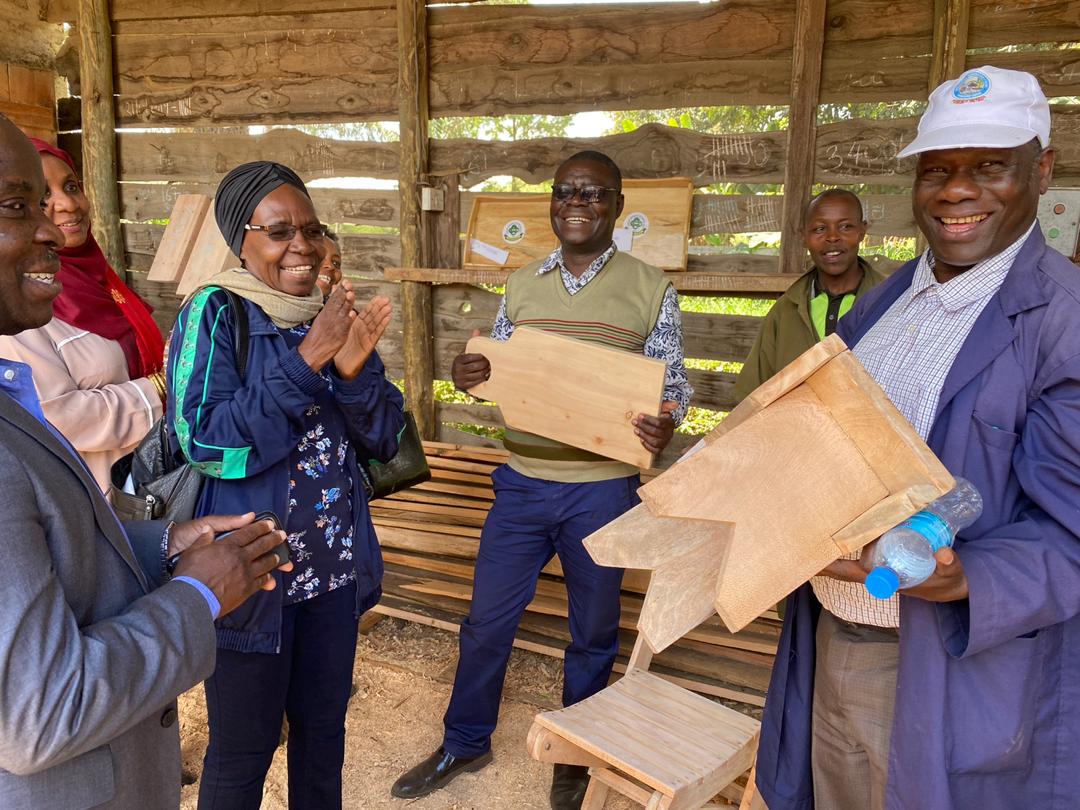 Mbonea Mweta along with Masha Juma who are students of Sokoine University of Agriculture (Olmotonyi training station) said the center helps them gain skills that will help the community in adding value to forest products.
Read more information about Olmotonyi Forest Training Station here: https://www.cfwt.sua.ac.tz/index.php/research/olmotonyi