Hon. Dr. Jasmine Tisekwa who is the Member of Parliament (special seats representing Universities) is the one who made such compliments after donating 20 hospital sheets, eight buckets for washing, soap, and other sanitary equipment to Sokoine University of Agriculture hospital located at the Main Campus on Monday 8th June 2020.
"I understand that the services provided by this Hospital are very important to our entire Community in Morogoro and even outside of Morogoro who also come here for treatment, and I have seen various efforts made by doctors, nurses and other local staff so I have found that it is a good thing to come here and make my contribution and I take this opportunity to advise other Stakeholders to do the same in order to help our Hospital" Said Dr Tisekwa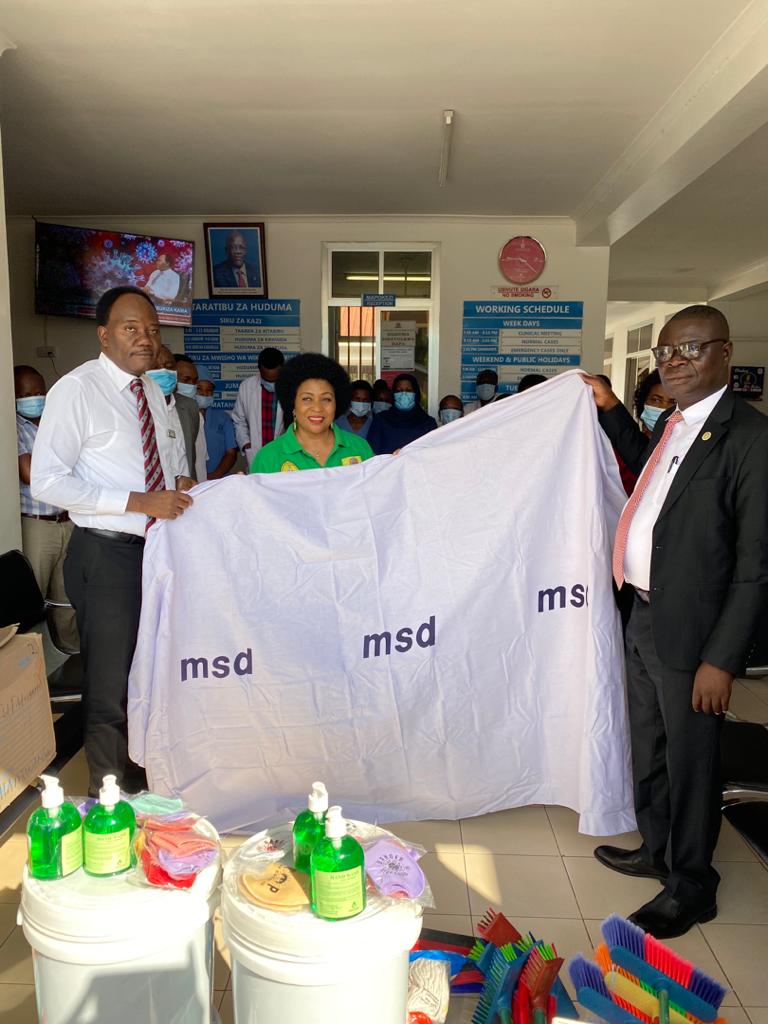 The Vice Chancellor of the Sokoine University of Agriculture, Professor Raphael Chibunda thanked Dr. Tisekwa for the support, noting that the equipment had arrived on time as the University was still taking various measures to fight Corona Virus Disease although the condition of the disease is currently not as bad as it used to be.
"As the President of the United Republic of Tanzania urges us to continue to take precautionary measures against Corona Virus, these facilities will help us to better serve the community" said Prof. Chibunda
On the other hand, Sokoine University of Agriculture Hospital resident Doctor, Dr. Omar Kasuwi also thanked Dr. Tisekwa for her support and also for recognizing the contribution that SUA hospital and health sector has made in this period of fighting against Corona Virus Pandemic.