Sokoine University of Agriculture (SUA) has continued to implement its strategies to ensure that the education provided at the university reaches more students anywhere in the world through the use of various distance learning methods while ensuring that quality is not compromised.
This was made known by the Director of Quality Assurance at Sokoine University of Agriculture, Dr. Gratian Rwegasira during a three-day training from 13 to 15 July 2020 for the newly appointed Principals of Colleges, Directors and Heads of Departments on the use of distance learning at SUA.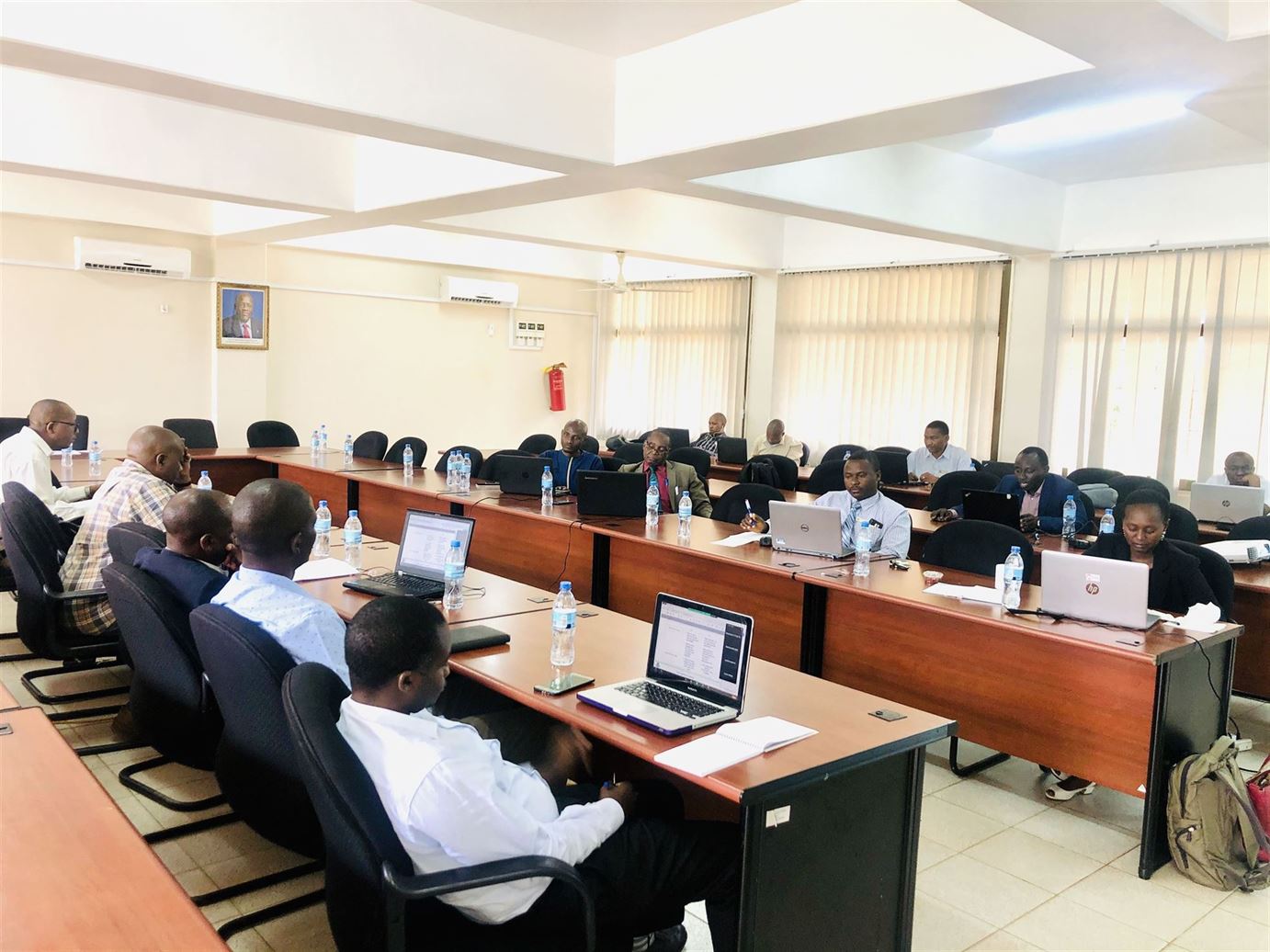 Dr. Rwegasira explained the need to embrace distance learning due to current situations in the world whereby better education needs to be available to as many students as possible wherever they are with low cost and the only way possible is through the use of distance learning methods.
''Distance learning is the best way to reach many students wherever they are, but we must ensure that quality of our education is observed, so what we are doing in this trainings is to educate various university unit leaders on the quality issues and required skills for providing distance education '' said Dr. Rwegasira.
Dr. Rwegasira said during the COVID 19 crisis, they faced challenges that led them to seek alternative methods of providing distance education and this was seen as an important strategy that would also help the university to increase the number of students.
In this training, participants learned how to develop curricula that conform to TCU standards based on the needs of the students, introduction to e-learning resources, use of Moodle in teaching, use of zoom online platform in teaching, use of Plagiarism Software Checker etc.
What Is Distance Learning?
Distance Learning, (also called distance education, e-learning,online learning, m-learning, virtual classroom etc. ) is a method of study where teachers and students do not meet in a classroom but use the Internet, e-mail, mail, etc., to have classes. Students are separated from teachers and peers. This means that students learn remotely and do not have face-to-face learning with instructors or other students.
Read also:
Regulations and Guidelines for Higher Degrees to Support Online Training and Management of Postgraduate Studies at SUA