On January 10, 2020, Sokoine University of Agriculture received modern facility which will help in doing artificial insemination for animals from the "Health for Animals and Livelihood Improvement (HALI) Project" based in the College of Veterinary Medicine and Biomedical Sciences at SUA
Speaking during the handover of the facility, the Vice Chancellor, Prof. Raphael Chibunda said that Sokoine University of Agriculture will help farmers find solutions in various problem and challenges they face especially in obtaining quality livestock production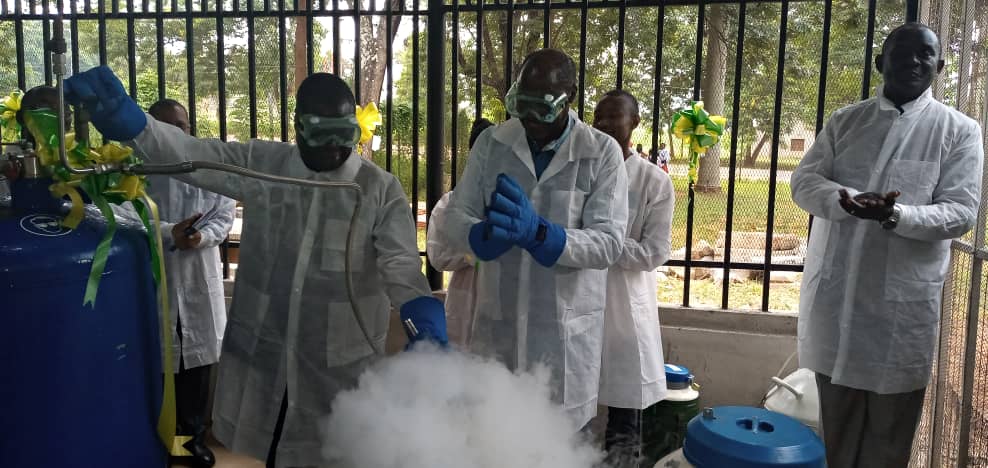 Prof. Chibunda testing the facility

Explaining how the facility works, former Head of HALI Project and senior lecturer at the College of Veterinary Medicine and Biomedical Sciences, SUA, Prof. Rudovick Kazwala said the equipment is modern and will benefit the University and Tanzanians in general.
On the other side, the Morogoro Region Veterinary Officer, Dr. Gasper Msimbe said the facility which is available at Sokoine University of Agriculture will be of great help to farmers and it will also reduce costs in the region.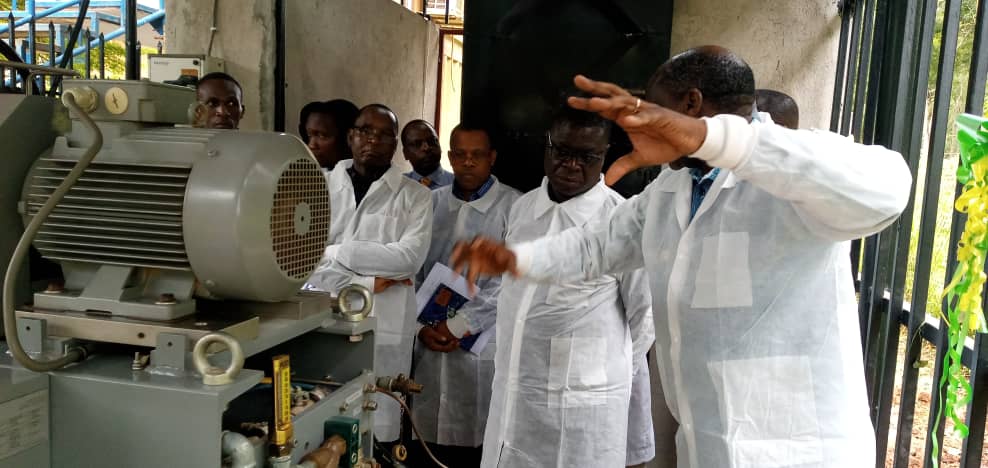 Prof. Kazwala explaining how the equipment work

About HALI Project
The Health for Animals and Livelihood Improvement (HALI) Project is a collaborative research and capacity building program investigating health at human-animal-environment interfaces in Tanzania.
HALI is led by Dr. Jonna Mazet, Executive Director of the One Health Institute, School of Veterinary Medicine, University of California, Davis, and Professor Rudovick Kazwala, Faculty of Veterinary Medicine and Public Health, Sokoine University of Agriculture.
To learn more about the project, please visit http://haliproject.org/