Sokoine University of Agriculture (SUA) has been commended for making a significant contribution to bring the solution to the challenge of youth employment and also succeeding in changing the mindset and thinking of university graduates in the country.
The commendation was given by Deputy Minister of State in the Prime Minister's Office responsible for Youth and Employment, Hon. Anthony Mavunde on 22nd January, 2020 when he handed over tickets to 12 SUA graduates traveling to the United States for a practical training (internship) program for the Sokoine University Graduate Entrepreneurs Cooperative (SUGECO) members.
He said that Sokoine University of Agriculture (SUA) in recent years has been active particularly in solving the challenge of youth employment and changing the mindset of youth from focusing merely on being employed but to employ themselves via entrepreneurship activities.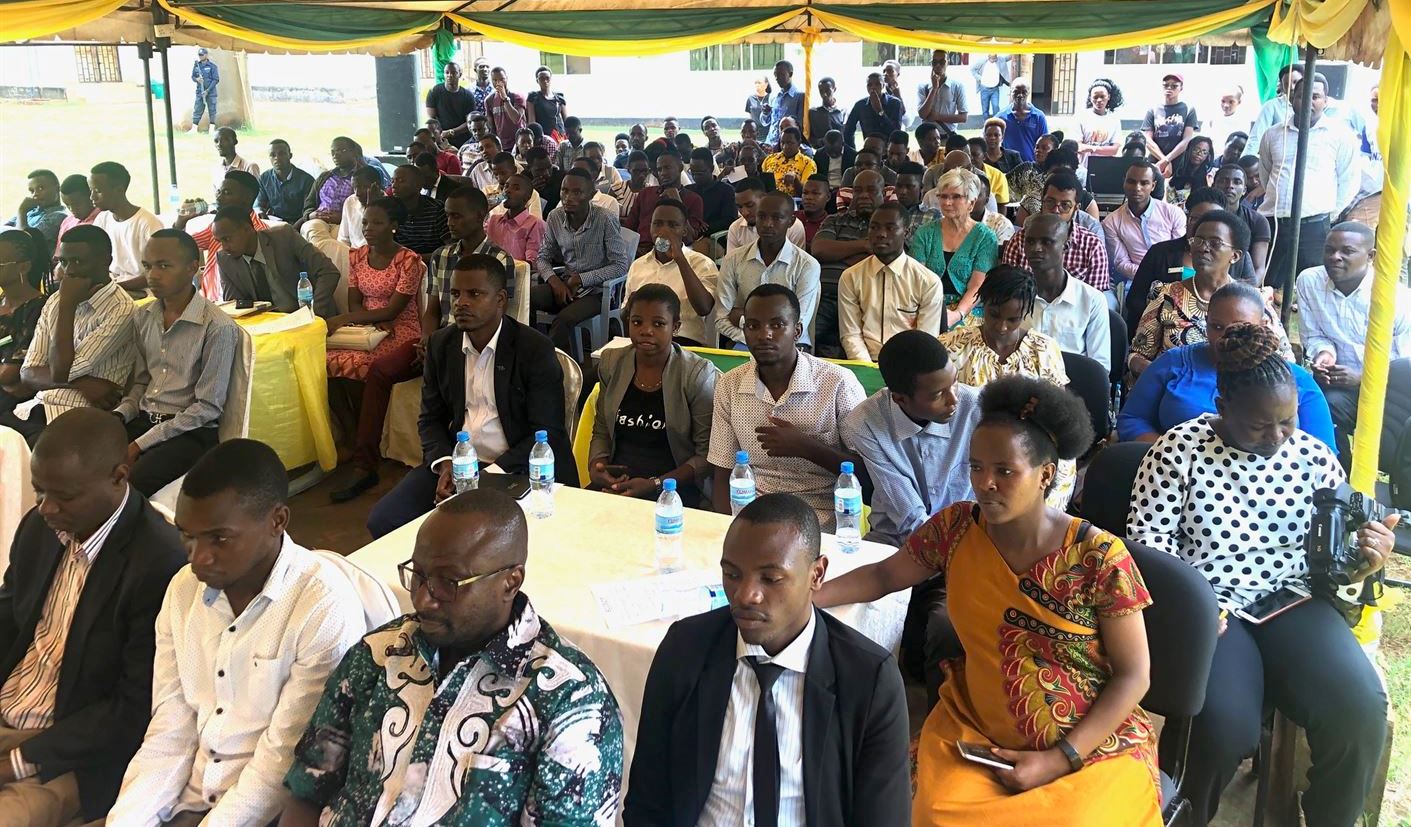 He added that SUA is the only university where a graduate leaves without waiting for employment and this should be an example for other institutions, to change the concept and notion that every degree holder should work and employed in the office.
"There are number of youth groups who send requests in our ministry to seek help to employ themselves especially in agriculture sector. This shows that there is a clear shift in the thinking of our youth mindset; they now see doing agriculture as an opportunity to change their lives and not a punishment as most of them used to think in the past".
The deputy minister used that opportunity to urge those travelling to America to make sure they become good ambassadors for Sokoine University of Agriculture and Tanzania and return with knowledge and skills that will help the Nation.
He also mentioned some of the government strategies and initiatives in solving the challenge of youth employment in the country which includes each district council to allocate 200 hectares to be used by youth for agricultural and livestock keeping activities and establishment of an agricultural training program for every 100 youth.
He added that in partnership with the ministry of agriculture they have begun to develop strategies to ensure sustainable markets for agricultural products where they have started negotiations with big industries that produce various agricultural products.
For his part, the Vice-Chancellor of the Sokoine University of Agriculture (SUA), Prof. Raphael Chibunda has praised the five-phase government for providing development funds to SUA over the years and he assured the deputy minister that SUA is continuing working on various programs and projects that help to increase productivity and asked the government to allocate more funds for research in agriculture and livestock sector.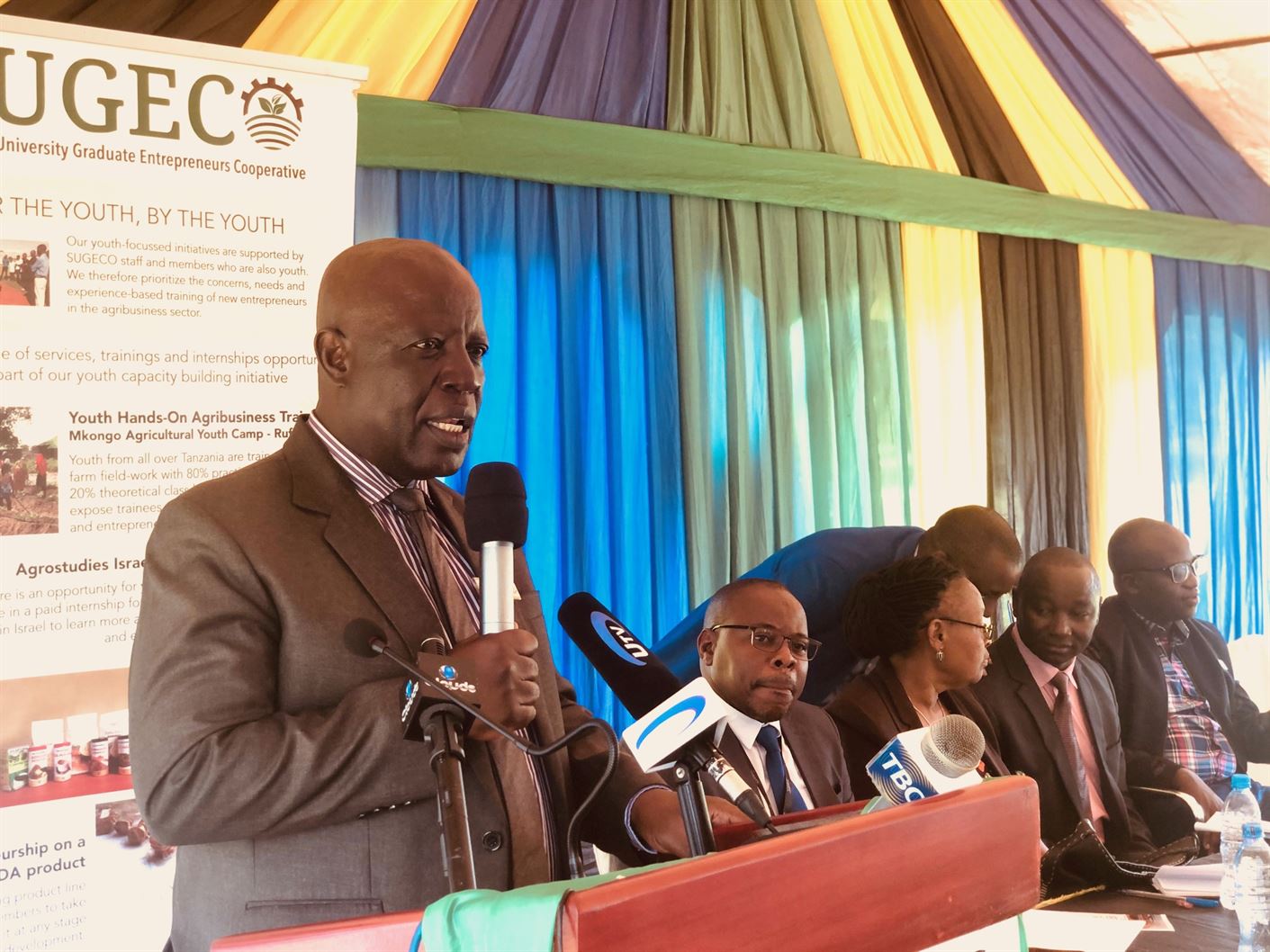 Prof. Peter Gillah

On the other hand, the Deputy Vice Chancellor (Academic), Prof. Peter Gillah congratulated SUGECO for launching this practical training program for youth whereby they send them on various countries including Israel and now in America and that has inspired many young people to make sure they come back with different skills that will bring a positive change in the agriculture sector.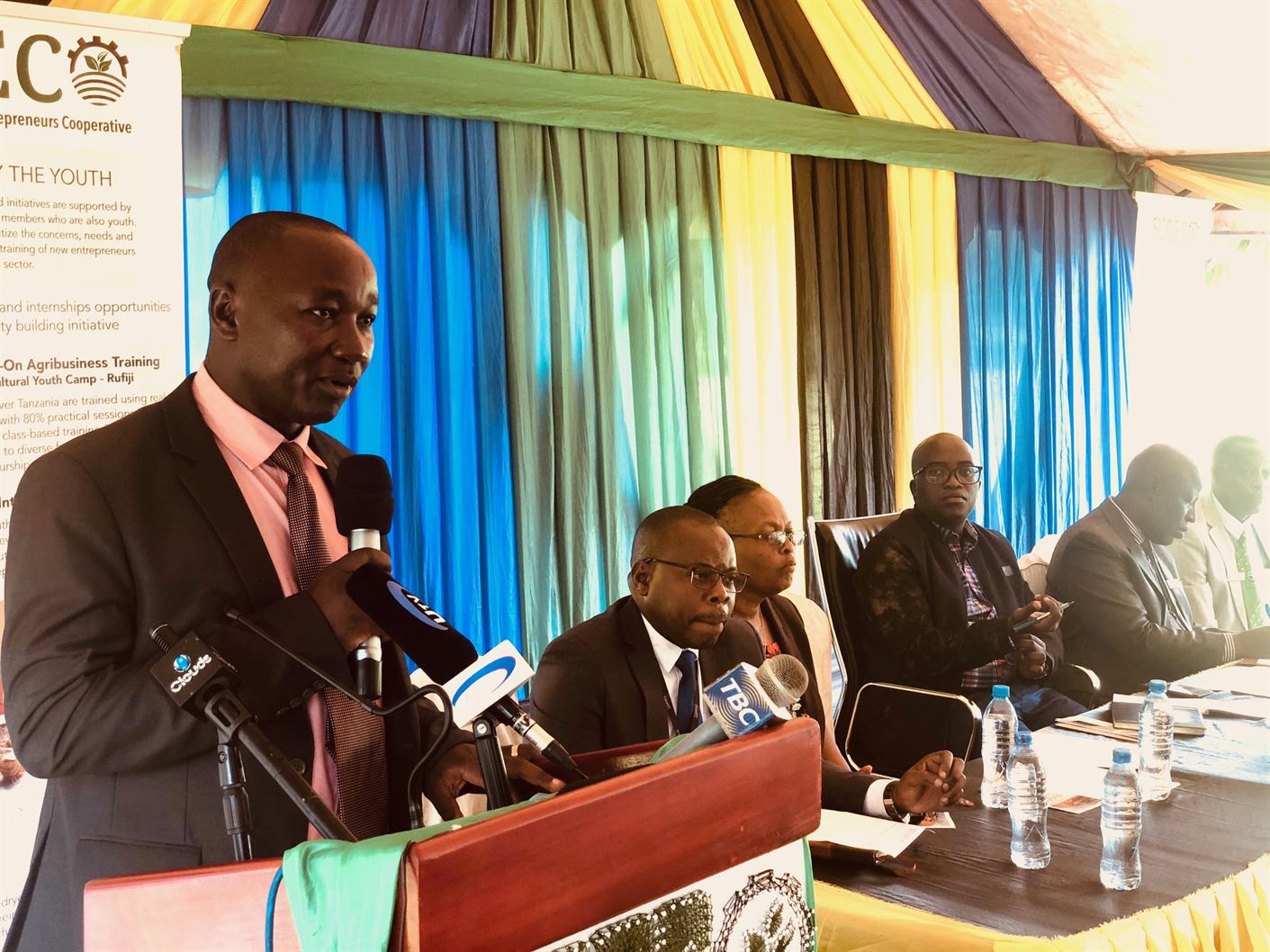 Mr. Revocatus Kimario

SUGECO's Director, Mr. Revocatus Kimario, said after the successful practical training program, they are now developing another program for helping youth to return with skills that will benefit the nation and highlighted some challenges during the implementation process.
This program is funded by Equity Bank where its manager Kulwa Mabuti congratulated the fifth-year government for giving youth various opportunities that reduces country's unemployment challenge and that as a bank, they are joining the government efforts in promoting the country's economy and solve the employment challenge.

Mr. Kulwa Mabuti
Among the graduates, Mr. Rahimu Khamis said they are going to America with a objective of learning various agriculture skills and technology due to the country being technologically advanced. He added that this is an important opportunity for them to study and will return to the country with new zeal to face the challenges and provide solutions to farming challenges in the country.
The 12 teens join other youths and reach 87 who have traveled to the United States at various times for practical training and have now worked in various farm fields such as poultry, pigs and vegetables.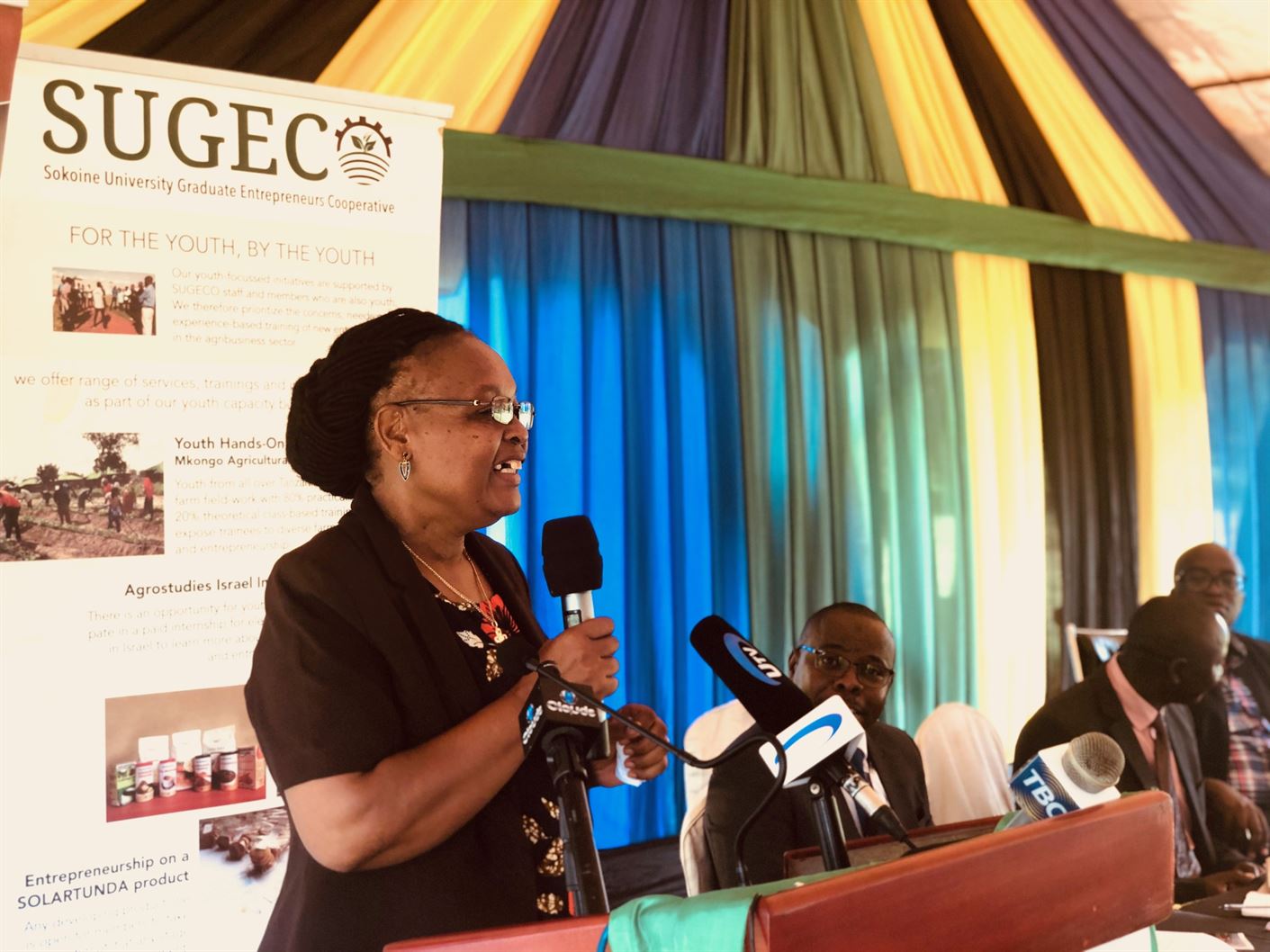 Dr. Anna Temu, SUGECO Chair and Founder