Researchers at the Sokoine University of Agriculture (SUA) in their recent research findings have recommended nationwide training on System of Rice Intensification (SRI) farming practice in order to increase productivity and improve the livelihoods of farmers.
The recommendations were made by a researcher from Sokoine University of Agriculture, Dr. Devotha Kilave on 21st October 2020 during a one-day workshop that brought together journalists from various media outlets in the country organized by the Agricultural Policy Research in Africa (APRA) project with the aim of conveying the results of their research to the community.
"At the same time, the Ministry of Agriculture needs to develop a nationwide strategy to train farmers to adopt SRI which is the best agricultural practices and this will encourage more farmers to embrace the technology and apply it" said Dr. Devotha.
She added that any efforts to reduce production and marketing costs such as improving infrastructure and deploying electricity will greatly help in making rice farming more profitable for the community.
"In our study, we found that training has a great contribution to increase productivity in agriculture, for example, farmers with SRI training had higher yield per plot than non trained farmers " explained Dr. Devotha
She continued to say that in the 2016/2017 agricultural season only 45.8% of farmers started cultivating rice using SRI practices but the knowledge later spread from trained groups to many other groups that were not trained and started farming using those techniques.
The Citizen News correspondent Jacob Mosenda poses a question to researchers for further clarification.
Dr. Devotha noted that farmers who adopted SRI practices had a high yield of 2.9 tons per hectare while those who did not adopt the method obtained 2.3 tons per hectare.
Commenting on the other benefits of SRI Farming, leader of the Agricultural Policy Research in Africa (APRA) project, Prof. Aida Isinika said it helps to prevent water loss and environmental degradation considering that rice farming in Kilombero basin is done in the vicinity of the RAMSAR site which is preserved.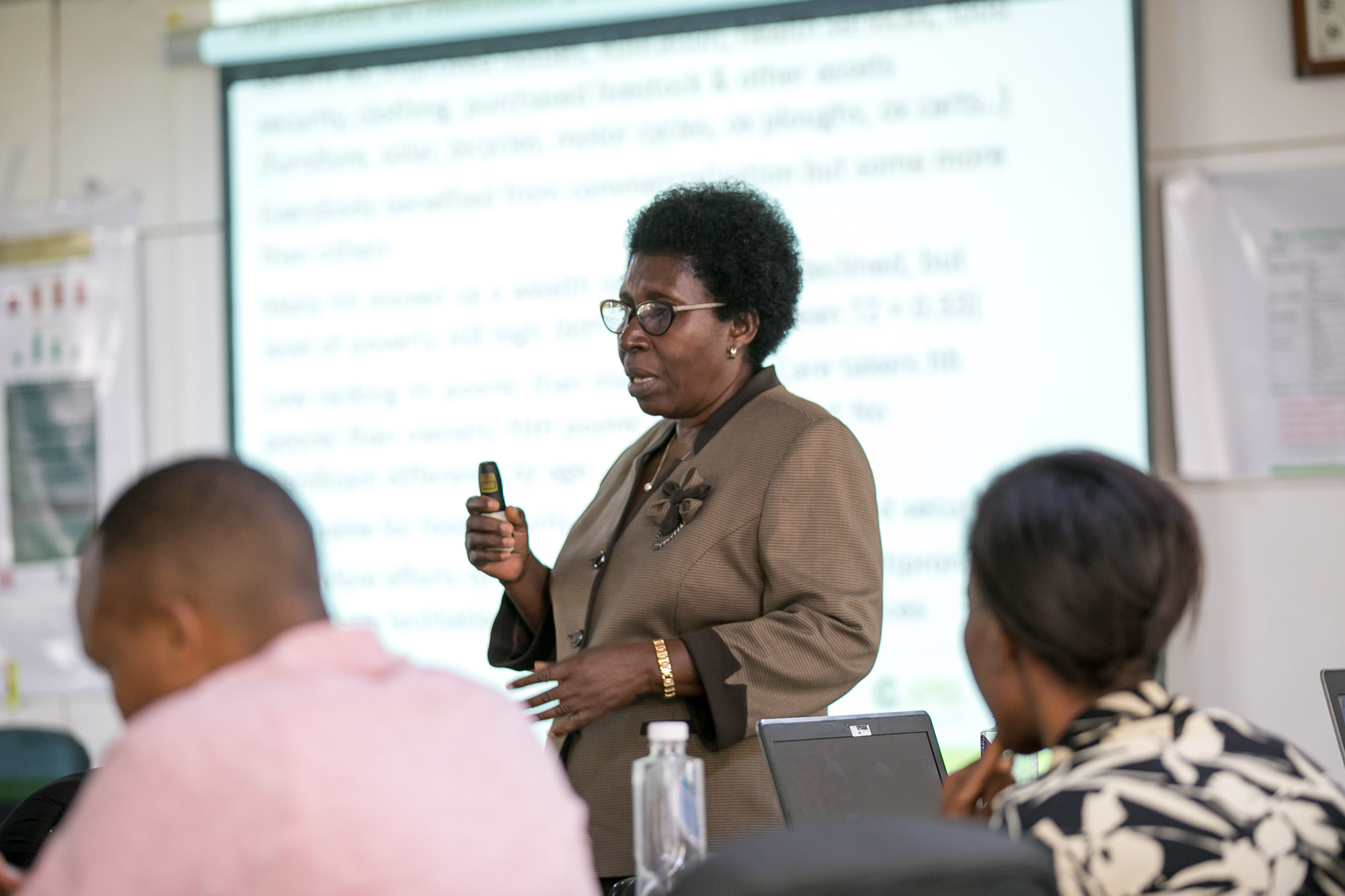 APRA project leader, Prof. Aida Isinika contributing to the presentation of the results of the System of rice intensification study presented by Dr. Devotha Kilave
Prof. Isinika also said that if the method is used properly in the area it will help a lot to protect the environment as most of the water used to generate electricity in the Kidatu Dam comes from the basin.
System of rice intensification (SRI) is a rice farming method that uses less water and fewer seeds but following the best agricultural practices such as timely plowing, planting seedlings with 7 to 10 days from the nursery enables the farmer to get higher yield than traditional farming.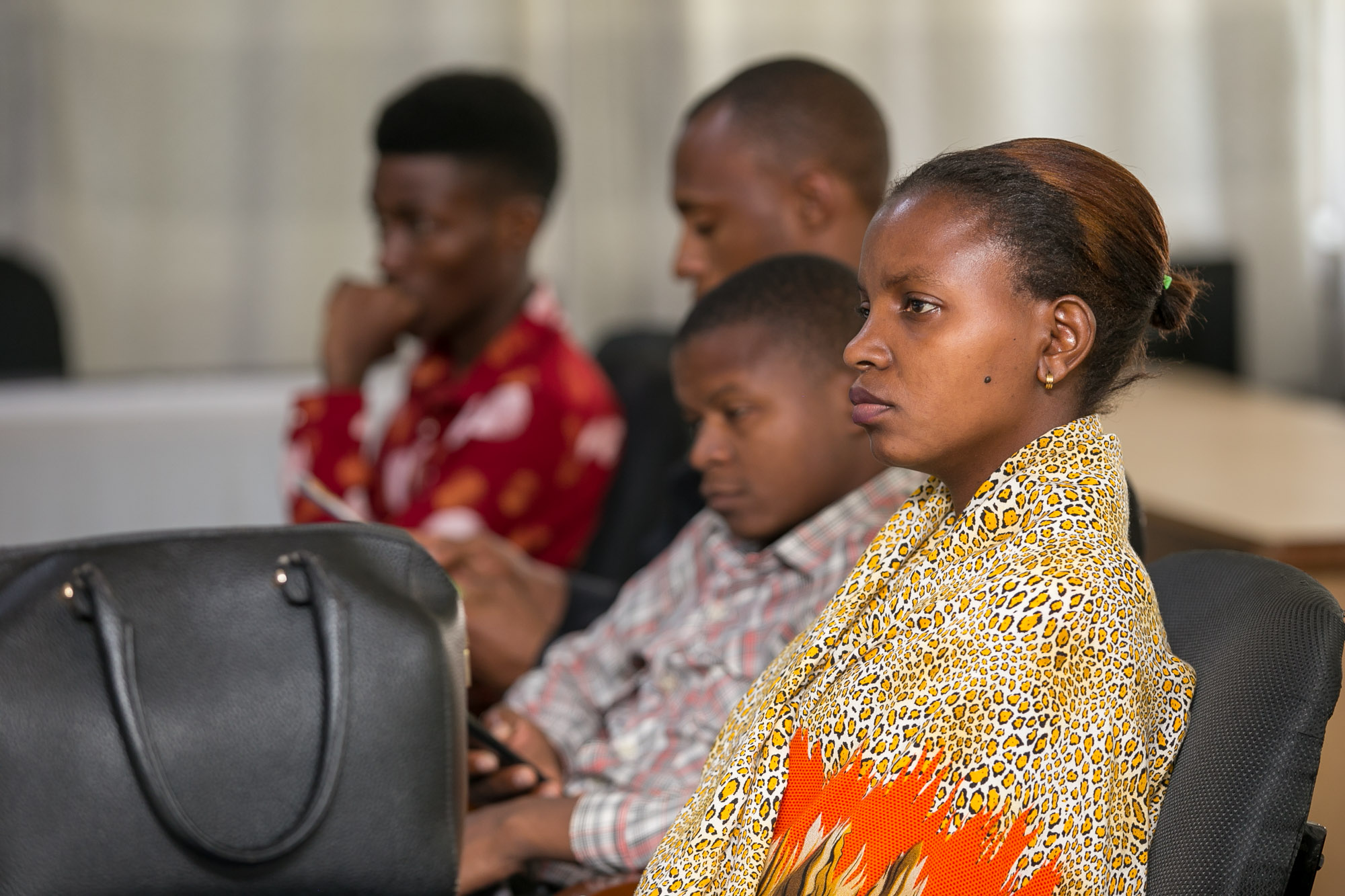 Journalists from various media outlets in the country following the presentation of the research findings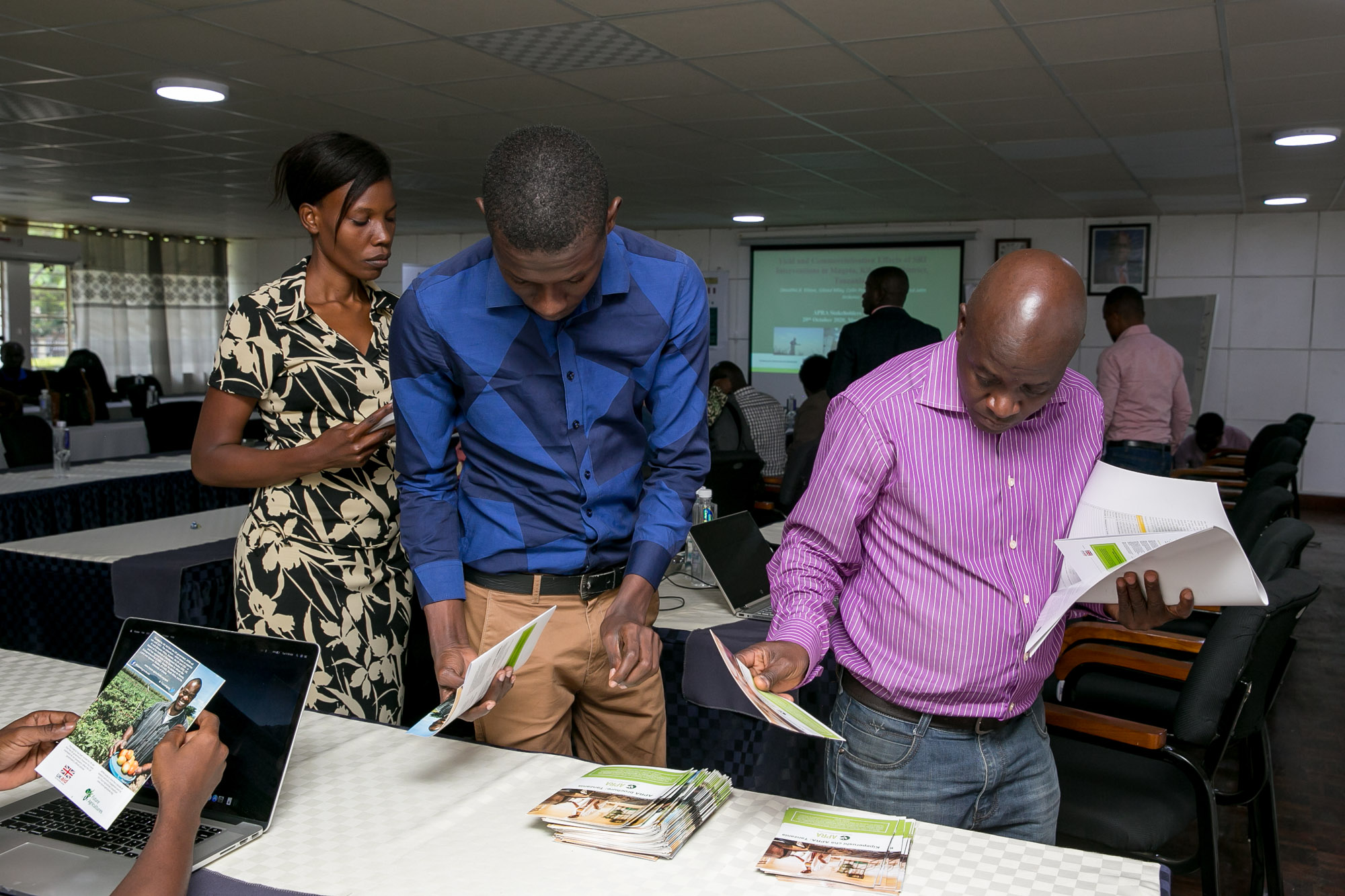 Journalists carrying leaflets and various publications of the results of the research conducted by the APRA Tanzania Project
STORY CREDITS: Calvin Gwabara, SUAMEDIA