Universities in the country have been encouraged to continue to produce creative and patriotic students who will be able to go and design various projects that will enable them to self-employ and employ others in order to solve the challenge of finding employment in the country when they graduate.
The statement was issued by the Minister of State in the office of the President (Investment), Prof. Kitila Mkumbo while speaking at the annual General Conference of the Convocation of Sokoine University of Agriculture (SUA) on Thursday 17 December 2020 which is accompanied by the presentation of various prizes and awards to 211 graduate students who excelled in their studies.
Prof. Mkumbo said the country now needs creative and patriotic young people who will be the catalyst for investing in various projects including agriculture, livestock, and fisheries while emphasizing for universities in the country to have a system to prepare young people to teach them more about self-employment without waiting for government jobs.
 "We must change our teaching and know what students are studying, now the world has changed we need young people who can be self-employed so we as an educational institution must prepare our young people more for self-employment if we can do that and our youth understand then our nation will overcome the challenge of unemployment," said Prof. Kitila Mkumbo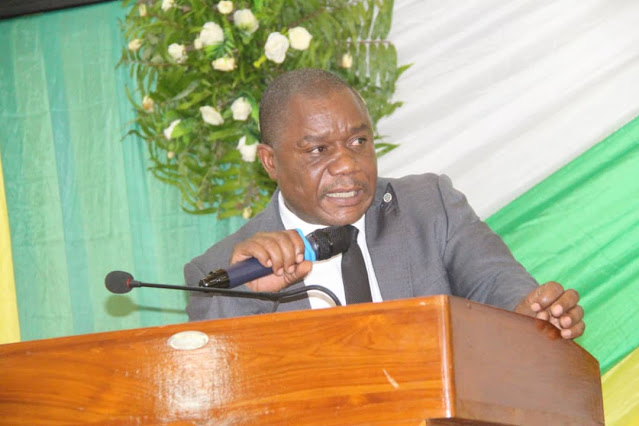 ​​​​​​​Prof. Maulid Mwatawala
For his part, the Deputy Vice-Chancellor (Academic) Prof. Maulid Mwatawala said the Sokoine University of Agriculture is one of the universities that always prepare her students for self-employment and that SUA will be a role model in the country.
"Honorable Minister, let me assure you that we are fine, all students studying agriculture, livestock, fisheries and tourism issues we are preparing them all in such a way that they can be self-employed," insisted Prof. Mwatawala
At the meeting, Prof. Kitila Mkumbo presented student Musa Gese Doto with two awards including one for the Best Technology Designer Award where he designed a car used to farm the award given by SETO TV and the second award is for the best designer of the Year 2020 given by Tanzania Universities and Colleges Students Awards