On July 18 - 22, 2022, Data Science Africa (DSA) organized a workshop in Arusha, Tanzania, bringing together data science experts in Africa to discuss topics related to Data, Technology, and Community.
Dr. Kadeghe G. Fue, a lecturer from Sokoine University of Agriculture and Project Leader of SUA YEESI Lab, was one of the Keynote Speakers invited to present on digital and precision agriculture research in Africa and the work SUA YEESI Lab is doing on Data Science.
His presentation addressed the role of Data Science Research in Digital and Precision Agriculture for African Countries; the importance of integrating super neat and intelligent data-driven innovations that benefit smallholder farmers; and the use of Data Science to create tailored solutions for smallholder farmers in the future.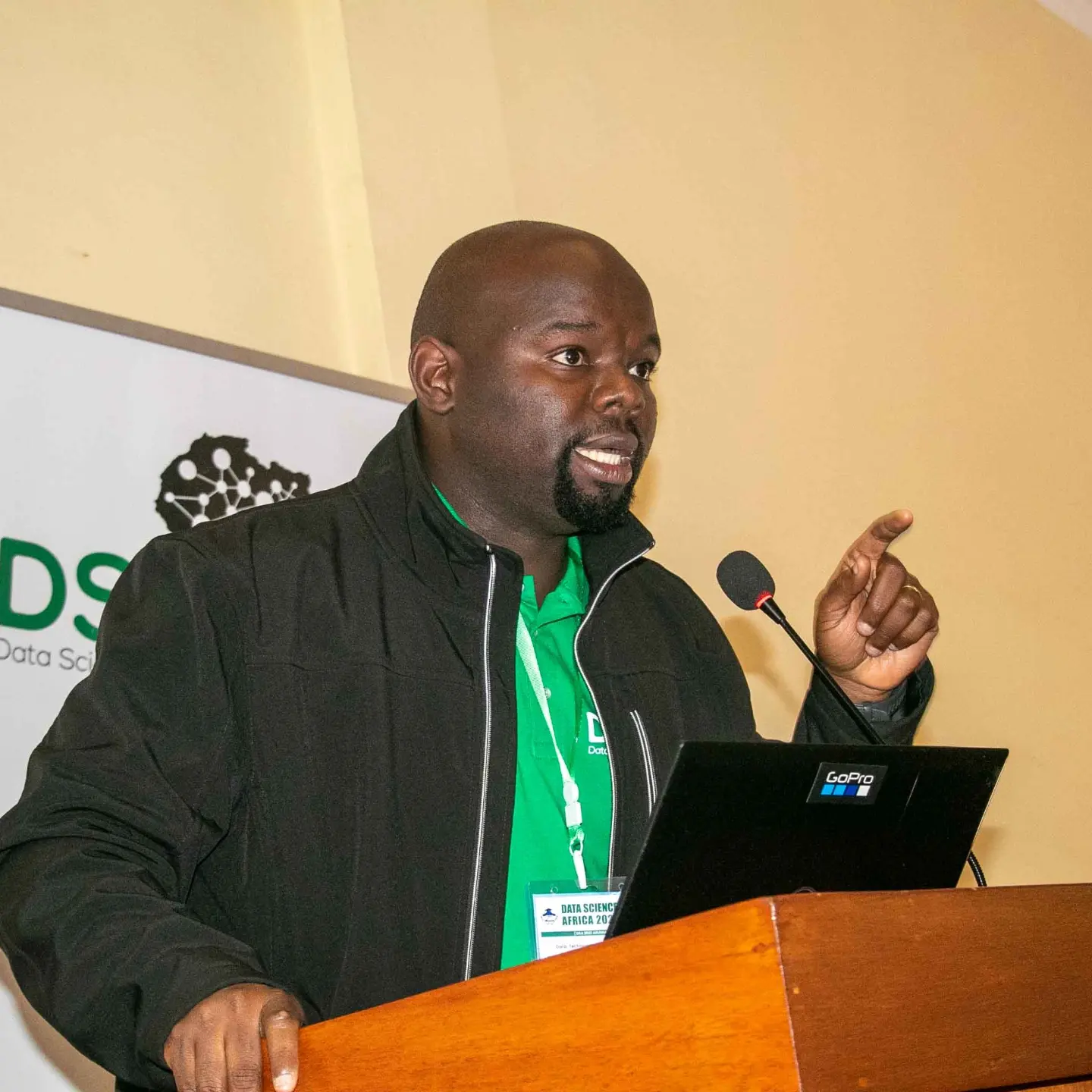 Dr. Kadeghe G Fue
Aside from that, he suggested low-cost innovative solutions that would easily penetrate African communities and bring about positive change.
Dr. Fue ended his presentation by drawing attention to the digital divide, which is a major challenge among African societies. As a result, he asked for deliberate action to be taken to address the issue.
You can find more details about the event and SUA YEESI Lab by visiting the links http://www.datascienceafrica.org, https://www.datascienceafrica.org/dsa2022arusha/speakers
About YEESI LAB
YEESI Lab is a PEER project hosted at the Sokoine University of Agriculture, Directorate of Information and Communication Technology. The project is funded by the National Academy of Sciences, the US Agency for International Development, and the US Department of Agriculture.
Among other things, the project trains more than 50 young technology enthusiasts to be able to address the most pressing problems in agriculture and develop advanced digital tools to solve these problems. Read more at https://www.yeesi.org/news