Researchers at Sokoine University of Agriculture (SUA) in their study have found that young people, especially males, are the main beneficiaries of commercial rice farming in the Kilombero basin despite the challenges of capital and lack of private farms.
This was stated by Prof. Ntengua Mdoe while presenting the results of his research study to various media outlets in the country at a one-day workshop organized by The Agricultural Policy Research in Africa (APRA) project. The event aimed at presenting the results of their research to the community through the media.
Presenting the results of his research study on youth participation in commercial rice farming in the Kilombero basin, Prof. Mdoe said young people between the ages of 15 - 35 which is equivalent to 35.5% of the population are the biggest beneficiaries in the basin compared to other groups.
He explained that in their research study they found that it is not true that young people do not participate in agriculture activities but they are well involved in commercial rice farming and other crops.
He said in the study they found that the income that young people earn from the energy they invest in agriculture is greater than the energy invested by young people who do other work in the country.
"If you look at the study we have found that many homes led by young people who are involved in agriculture have good food security than households that are headed by the other groups and this is due to the great success they get from Agriculture" said Prof. Mdoe
In the findings of the study, the researcher called on councils and local governments to allocate land for youth to engage in agriculture as directed in the Land Act of 1999 but also to provide loans through the youth development fund of 4% from the council revenue.
"We also advise District Councils in collaboration with other agricultural stakeholders to enable young people to get better agricultural education through training so as to increase productivity and income through agriculture hence to move from the traditional agriculture which merely focuses on obtaining food" said Prof. Mdoe.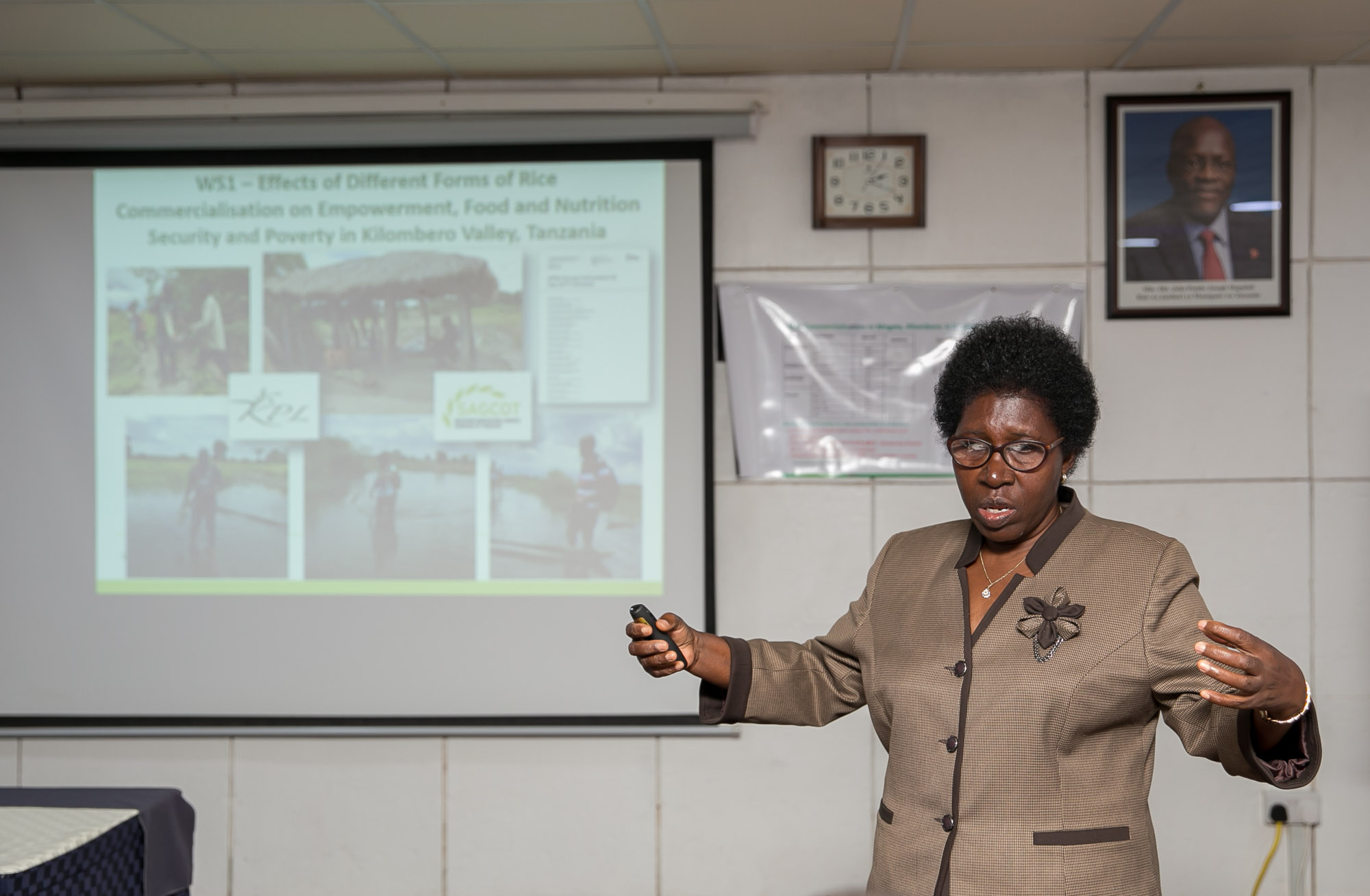 Prof. Aida Isinika
Giving answers to various questions from the journalists. The Country Research Lead for the APRA project, Prof. Aida Isinika said many young people prefer crops that are easy to get markets such as Rice, Onion, Tomato, and other crops.
"Young people do not want crops that take long time in the field because they are not very tolerant, they need short-term results that is why you see many are rushing to those crops that spend short time in the field in order to get money faster" noted Prof. Isinika
Prof. Isinika said the capital that young people need is small and not very large so if they can access it, then it will help them a lot in making agricultural activities easier and increase productivity while improving their lives.
The Agricultural Policy Research in Africa (APRA) programme is a five-year research consortium that is working to identify the most effective pathways to agricultural commercialisation that empower women, reduce rural poverty, and improve food and nutrition security in sub-Saharan Africa
STORY CREDITS: Kelvin Gwabara, SUAMEDIA