Since March 1997, Sokoine University of Agriculture (SUA) through its College of Forestry, Wildlife and Tourism has been organizing the tree planting week campaign to ensure proper utilization of university land, to protect the university land and surrounding areas against soil erosion, restoration of degraded hill tops, extension and establishment of forest plantations to be used for training and research purposes.
The tree planting campaign for this year was launched today, 6th May 2019, by Morogoro Regional Secretary, Mr. Clifford Tandari at Kasanga Village area in Morogoro region whereby the Sokoine University of Agriculture's  community in collaboration with Kasanga villager planted trees as boundary between SUA area and Kasanga Village as the Theme of this year states that "PLANT TREES TO STRENGTHEN YOUR BOUNDARIES AND REDUCE LAND DISPUTES". Other trees were planted at Bondwa Secondary Schools. SUA is expecting to plant 5,000 trees in this year to protect its area at Kasanga to Lugala Village.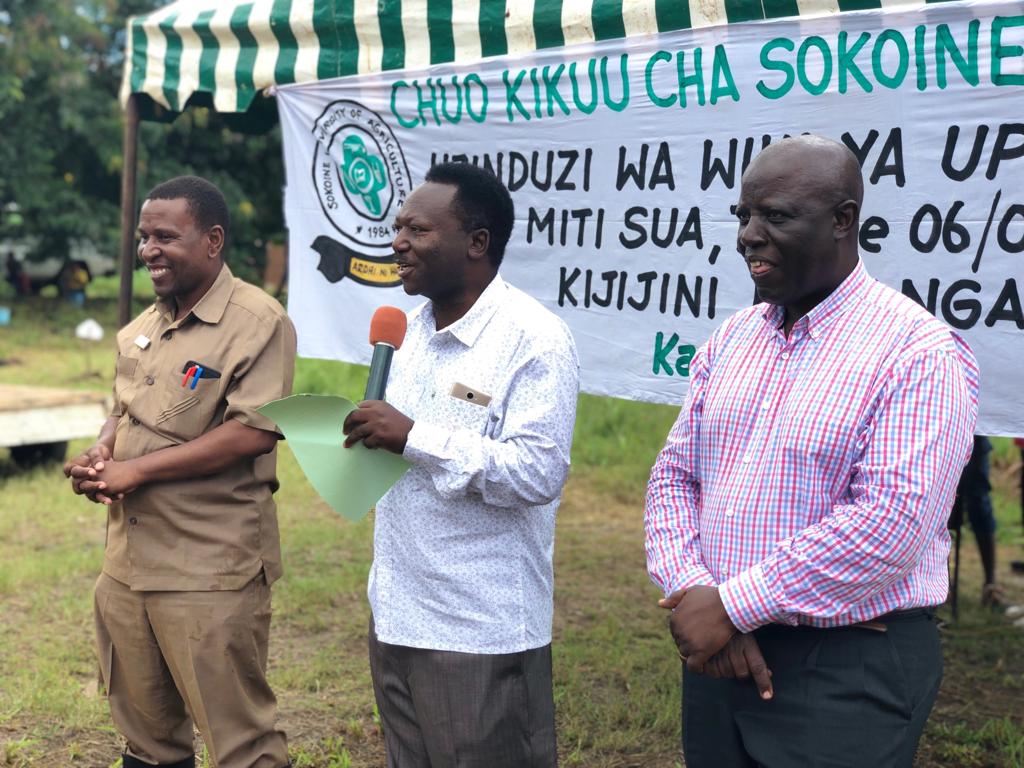 Speaking at the event, Mr. Clifford Tandari explained that the environment consists of everything that is around us including living or non-living things such as animals, forests, lands, mountains, valleys, rivers, and humans. Unfortunately, the major causes of environmental degradation is various human economic activities.
"Various areas in Tanzania, including Morogoro, face problems of environmental degradation due to various factors such as expansion of cities (new construction), Uncontrolled cutting of forest trees, waste disposal especially plastic products that takes long time to rot, Artificial burning (especially forest), Livestock feeding (in the countryside and even in urban areas) and Uncontrolled agriculture" said Mr. Tandari.
He also added that tree planting certainly has many benefits for us humans including to increase income by selling wood products such as columns, wood, charcoal and wood; reducing deforestation, reducing soil erosion on steep slopes, availability of water even during the dry season; availability of seeds and fruits as well as availability of rain.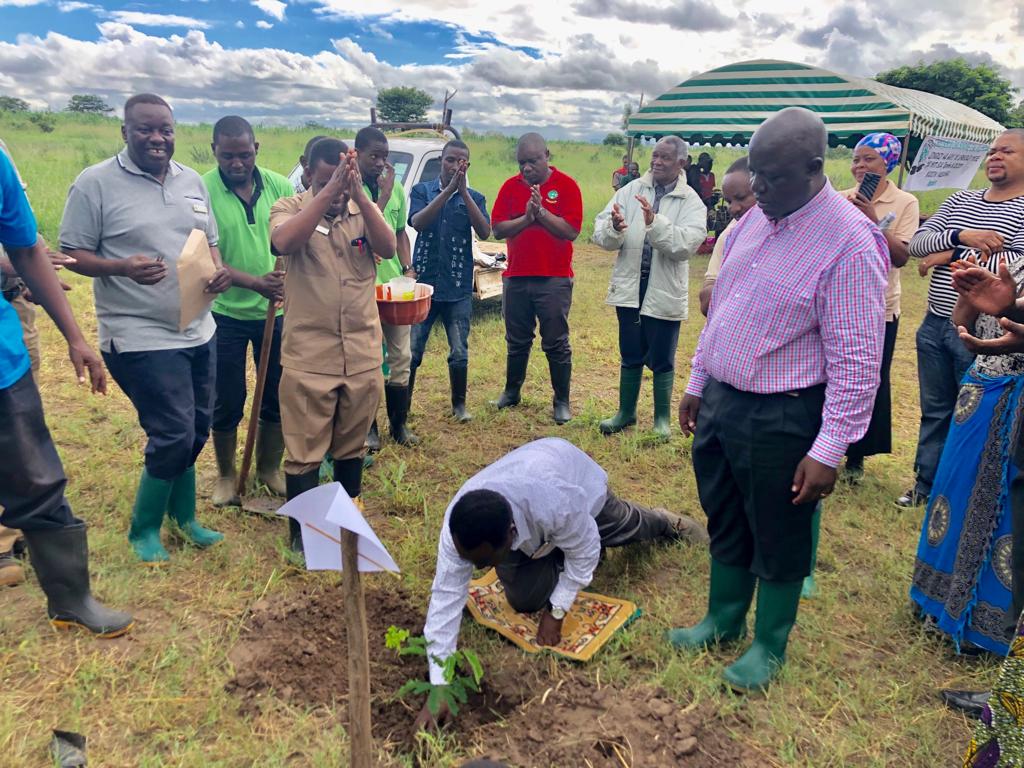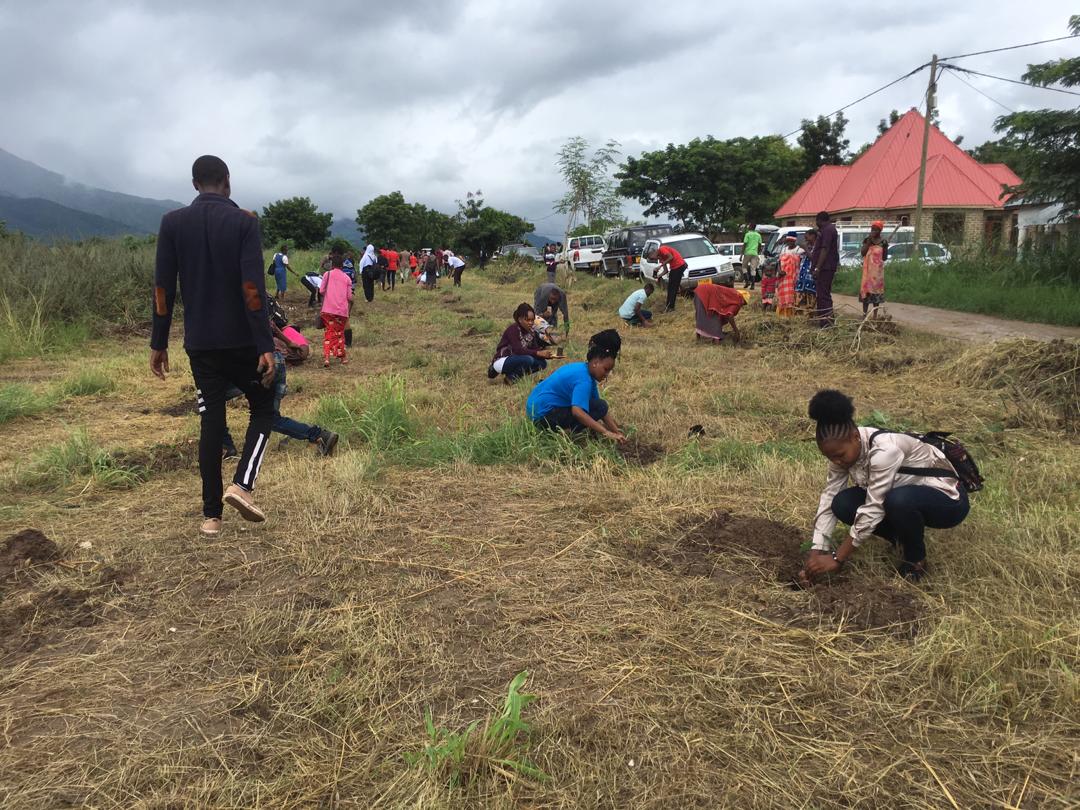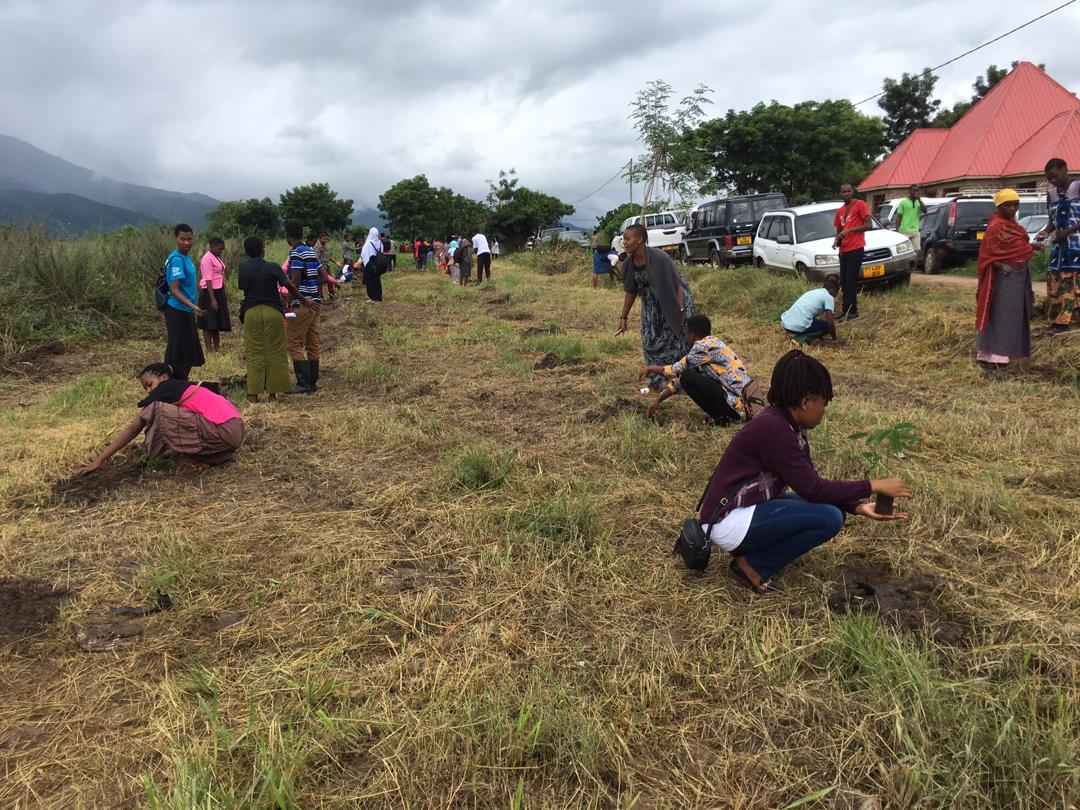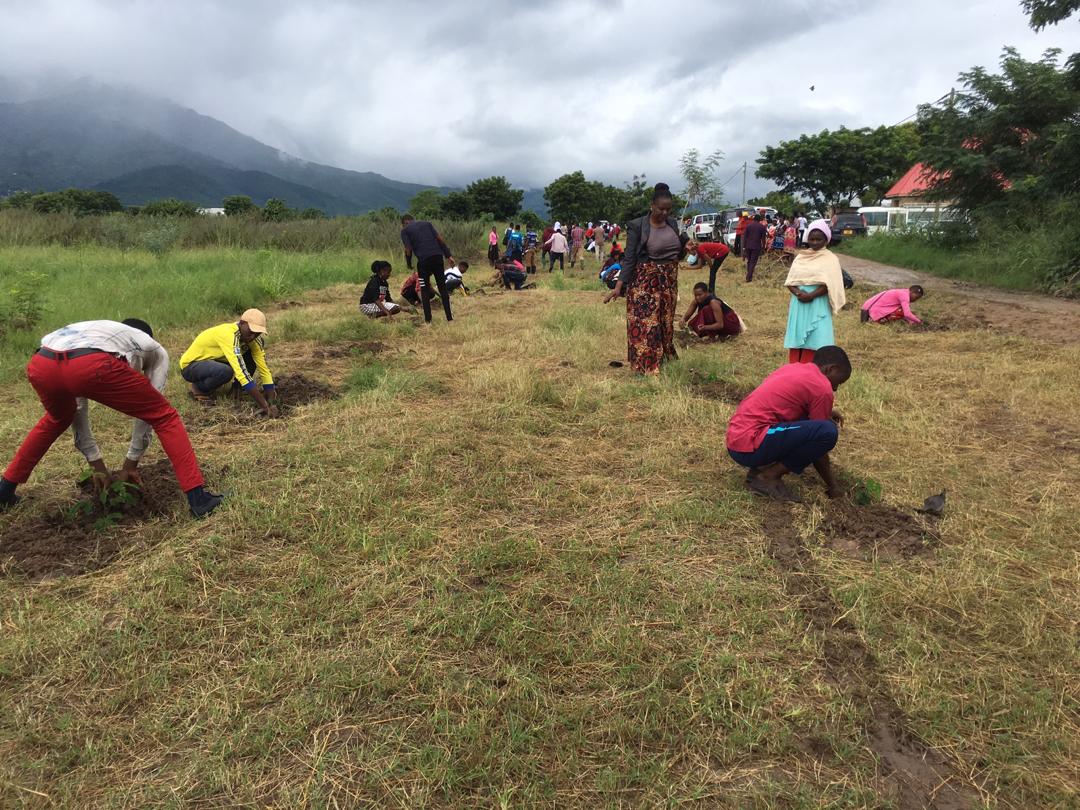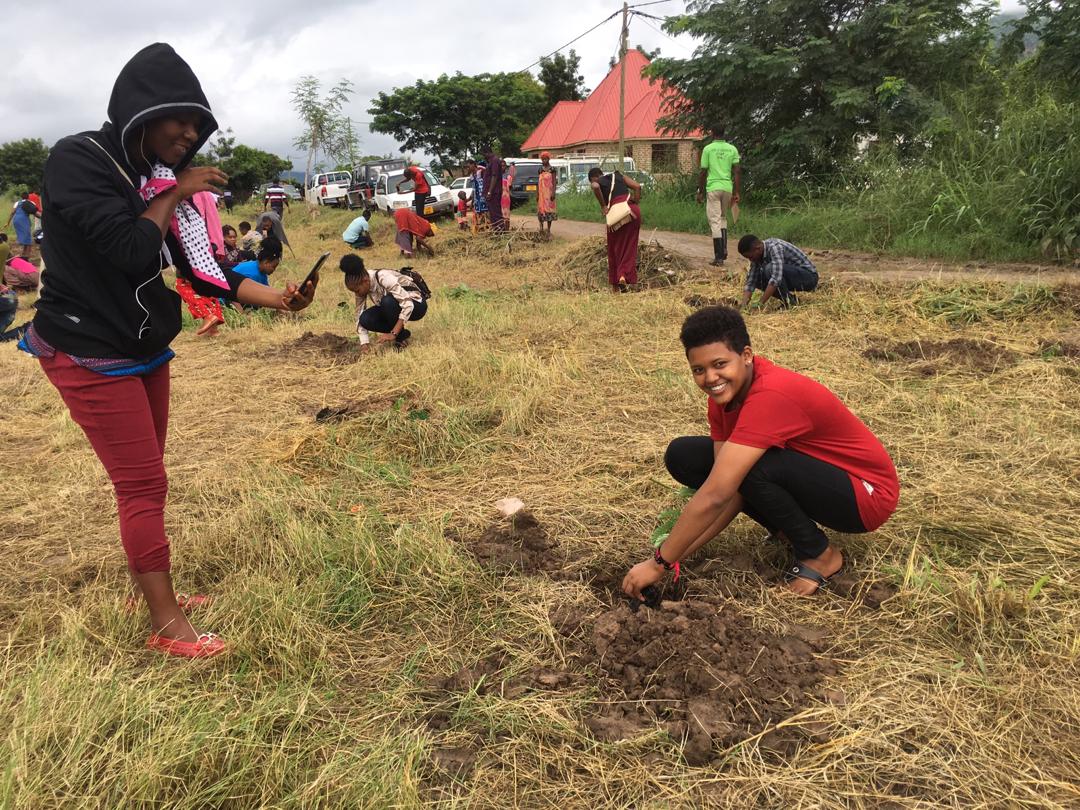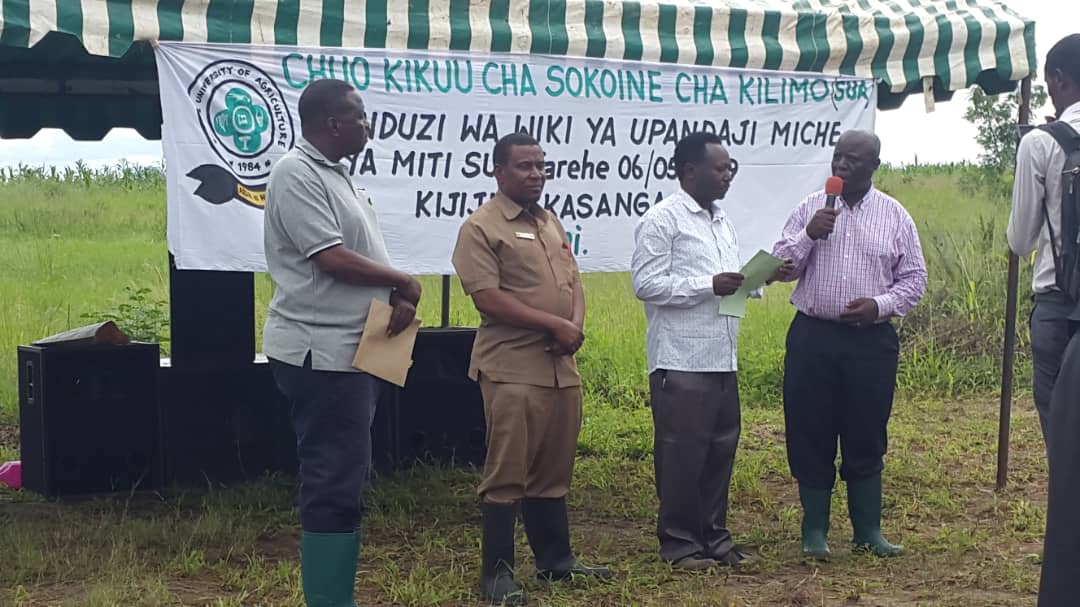 Tree planting week event at SUA is always conducted during the start of long rains (in late March to mid April), However it is important to make sure that there is enough moisture build-up in the area to be planted with trees.
Areas set aside by the University farm for tree planting are Lugala, Lugoba, Mazimbu, Barongo, Morning Side, area around Mindu Dam and along Iringa road. These areas were underutilized and/or threatened by soil erosion.