Speaking during a handover ceremony in his office, Prof. Chibunda appreciated the devotion she had towards her work and that she was part of Sokoine University of Agriculture (SUA) family.
"You are one of the hardest workers I have ever known. You deserve a great retirement, but I know you will still keep yourself busy including exercising and that's why we are giving you this gift of exercise machine so that you can keep your body fit", Said Prof. Chibunda.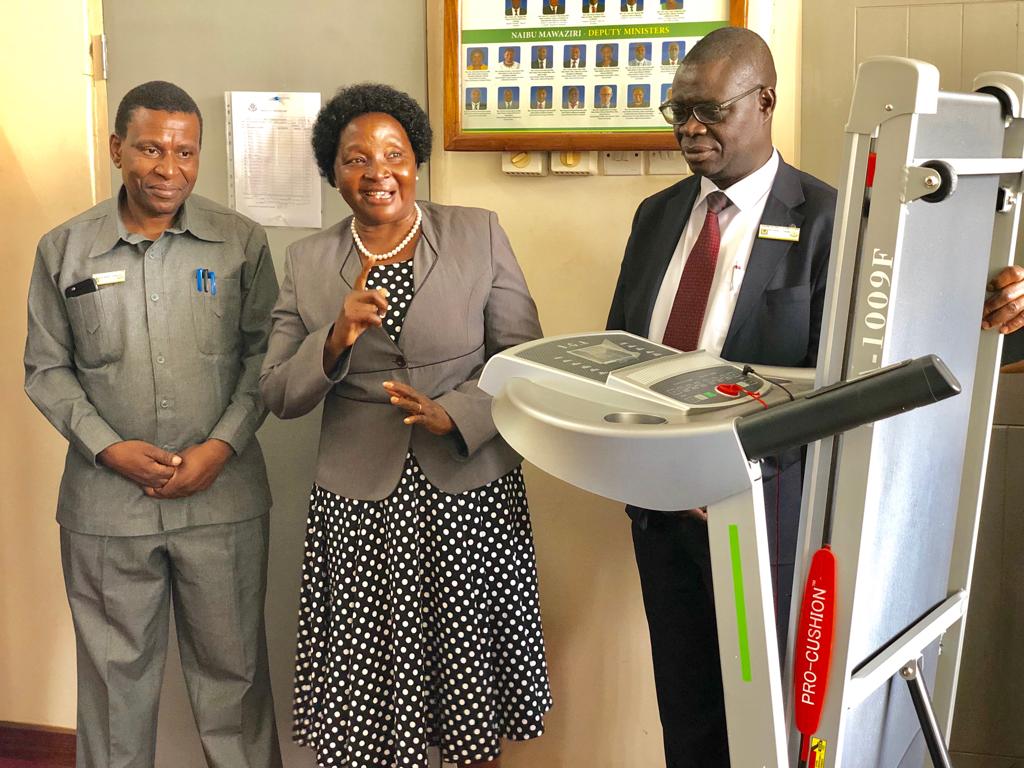 Mrs. Maseki thanked SUA community for the gifts and promised to a live healthy life so that she can continue to work on other productive work especially in Agriculture.
"You have given me a lot of gifts including tree plants that me and my husband and of course with your help we'll ensure that they bare much fruits and I will call you one day to come and witness" said Mrs Maseki.