Sokoine University of Agriculture (SUA) through the College of Social Sciences and Humanities together with the Research, Community and Organizational Development Associates (RECODA) have continued to benefit farmers and pastoral societies from different parts of country especially in Morogoro Region by managing and providing Agricultural Technological Training through the Rural Initiative for Participatory Agricultural Transformation known as RIPAT SUA.
Speaking in a meeting aimed to provide training on various techniques used by the RIPAT project to Sokoine University of Agriculture graduates and other guests from Nicaragua which was held on Monday, March 16, 2020, lecturer from the Department of Development Studies in the College Social Sciences and Humanities who is also the Project Coordinator, Dr. Emmanuel Malisa explained that the main purpose of the RIPAT Project is to help Farmers and livestock keepers get out of the poverty wave. 
Dr. Malisa said that the project which was launched in February 2018 is expected to end in February 2021 has reached more than 400 Farmers from Mvomero District and Morogoro Municipal Council, aiming to reach 700 farmers by 2021.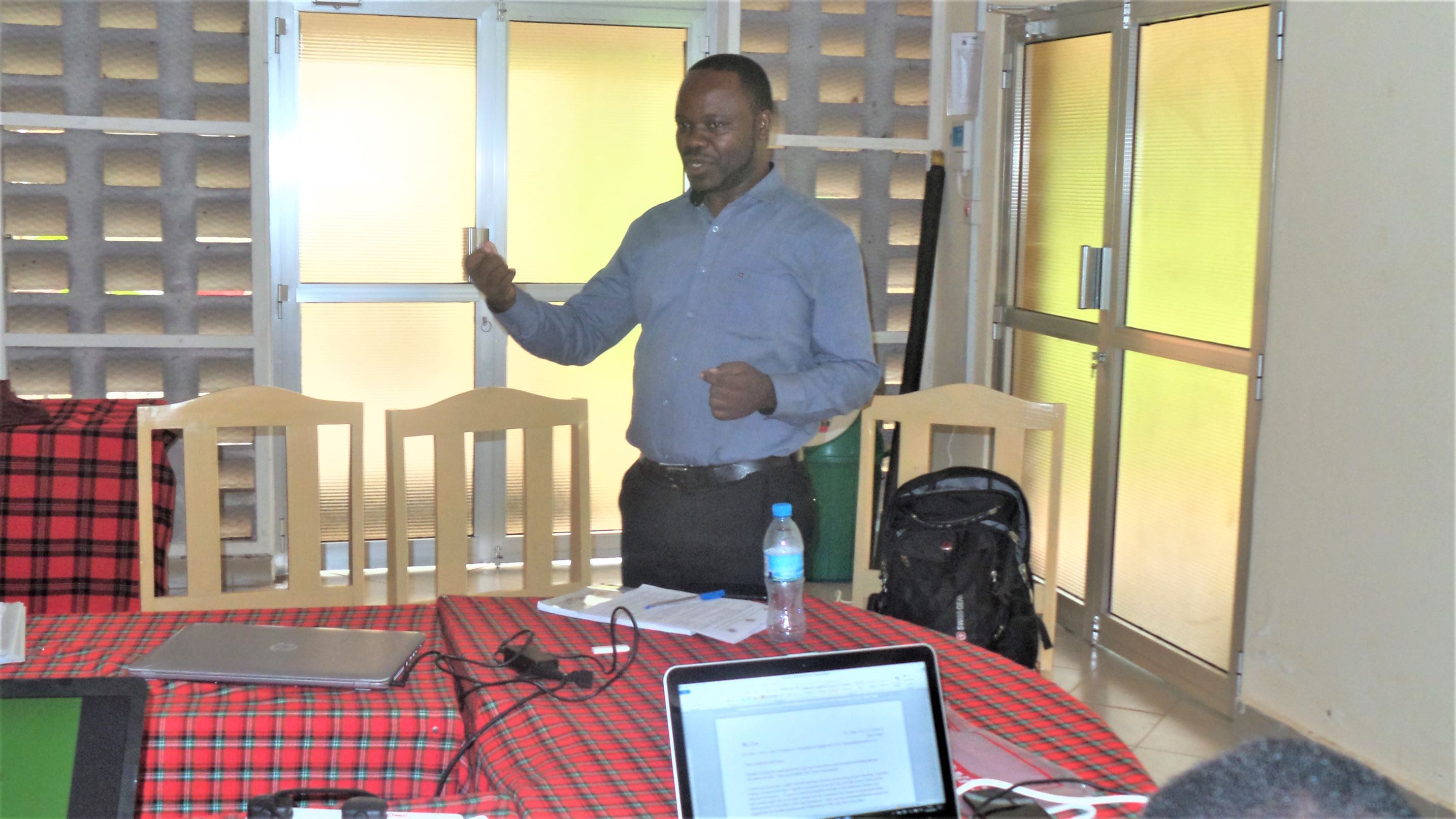 He said that apart from the implementation of the project for Farmers and Pastors, another main goal of the project is to provide practical training for students from the University of Sokoine Agriculture to develop and implement the RIPAT Project.
"Other major benefits of this project is to provide theory training to Sokoine University of Agriculture Students and so far we have reached about 600 students and the goal is to reach 780 students by 2021 and after theory they will go to do what we have taught in the classroom to farmers in the neighboring villages and even when the project comes to completion they will continue what we have taught them where they will be after finishing the university " said Dr. Malisa
On the other hand, Project Leader from RECODA, Ms. Josephine Mngʻang'a said that they have decided to partner with Sokoine University of Agriculture because they are specialized in many aspects of agriculture and especially extension systems so they believe the RIPAT SUA system will be successful.
"The good thing is, although this RIPAT project is short-lived but has been well received by the farmers and we started with eight villages and did well and a year later we started another eight groups in the villages that are facilitated by farmers who have been educated by the organization and them. to teach others " said Ms. Josephine
She added that the project is being taught in a more practical way so it has been possible for farmers to quickly take training and implement it 
One of the training participants from Nicaragua, Mr. Owel Buya has congratulated Sokoine University of Agriculture and the Government of Tanzania on how they use various technologies to help farmers get rid of the poverty and bring positive development to their nation.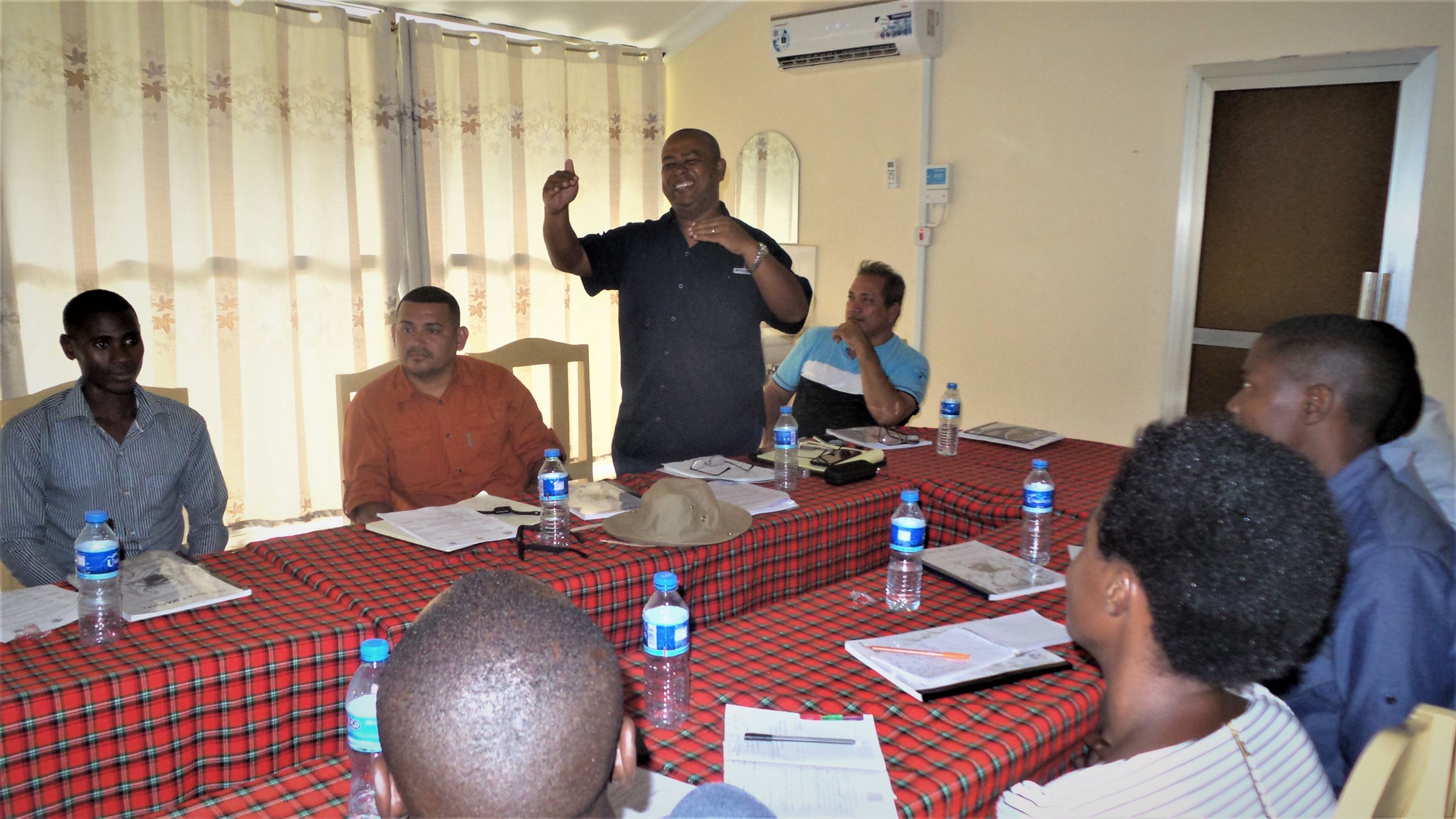 He said that such efforts by the SUA and the Government of Tanzania as a whole are enough lessons for them to take to their country to teach others how to use the best practices of modern agriculture that will bring prosperity to themselves and their nation as a whole.
"I am excited to have this unique opportunity to learn about Farming Techniques and I believe we will continue to learn more. Over the days we will be here and we will visit various Farmer villages to see in action how this RIPAT technology is implemented for local farmers." said Mr. Buya
Read also: RIPAT SUA: A Project that helps farmers to eliminate hunger and poverty in Mvomero and Morogoro Districts
ABOUT THE PROJECT
RIPAT (Rural Initiative for Participatory Agricultural Transformation) is a programme that has goals and objectives of reducing poverty, hunger and undernutrition among smallholder farmers by improving agriculture and animal husbandry through the application of the principle of help to self-help. Through practical and theoretical training conducted on a common field, groups of farmers are introduced to a variety of crops and agricultural technologies with the potential to improve their agricultural production. Each farmer can then choose which crops and methods he/she wishes to adopt in his/her own farming practice.
RECODA (Research, Community and Organizational Development Associates) is a local NGO founded in Tanzania in 2000 with the aim of bridging the technology gap in community development through research, consultancy, capacity building and facilitation of community-based projects. The organization aims at making food insecurity and poverty to be history in Tanzania and other Sub-Saharan countries which are poor because of agriculture which is the main source of livelihood for 80% of the population has very low production and rely on subsistence farming due to lack of a reliable extension approach for technology transfer to rural communities. 
RECODA in collaboration with Sokoine University of Agriculture (SUA) implements RIPAT SUA project in Mvomero and Morogoro Municipal districts
Learn more at https://recoda.or.tz/