On 17th August, 2018 the Sokoine University of Agriculture Vice Chancellor on behalf of Council and Management was officially handed over buildings located at Daraja Mbili Village in Tunduru District (Ruvuma Region) which were formerly used by Road Engineers to be used for academic purposes.
The Campus covering an area of about 9 hectares has a total of 11 buildings two of which will serve as student Hostels expected to accommodate about 200 students.  Four buildings shall serve as staff houses while the remaining buildings will be used as classrooms and staff offices.
The handing over was done by the Chairman of Tunduru District Council together with the Executive Director of Tunduru District.  The event was witnessed by the Tunduru District Commissioner and an official Handing Over Certificate was signed by all parties.

From Sokoine University of Agriculture the event was attended by the Vice Chancellor (Prof. R. Chibunda), the Acting Deputy Vice Chancellor (Academic) also serving in the capacity of Director of Undergraduate Studies) (Dr. Suzana Augustino), the Principal of the College of Forestry, Wildlife and Tourism (Prof. J.F. Kessy) and Mr. Tweve from the Department of Wildlife Management who will be serving in the capacity of the Coordinator of the new Campus until the organizational structure for the Campus is put in place.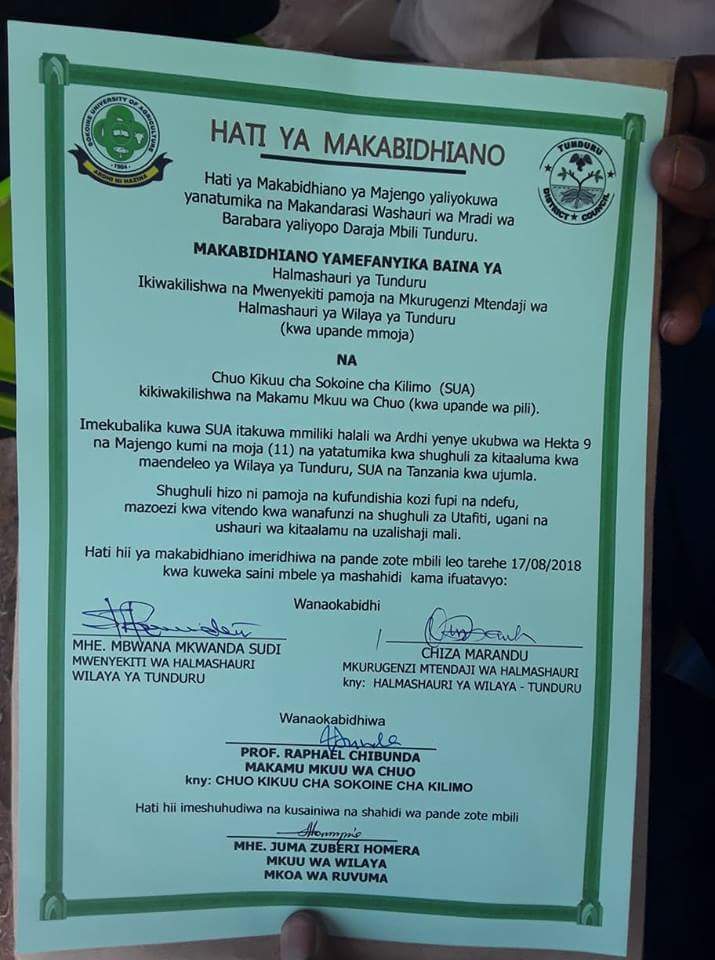 It is expected that the Tunduru Campus will be used mainly for offering Certificate, Diploma and short courses as well as field practical trainings in its initial years.  However the long term vision is to have a fully fledged University Campus with all the degrees Programs offered at  Sokoine University of Agriculture in Tunduru.
For the 2018/2019 Academic year, SUA is expected to start offering certificate courses at the Tunduru Campus.  The initial certificate programs shall include:
•    Certificate in Tour Guide
•    Certificate in Records Keeping
•    Certificate in ICT
Arrangement are underway to facilitate the take off of these programs as scheduled.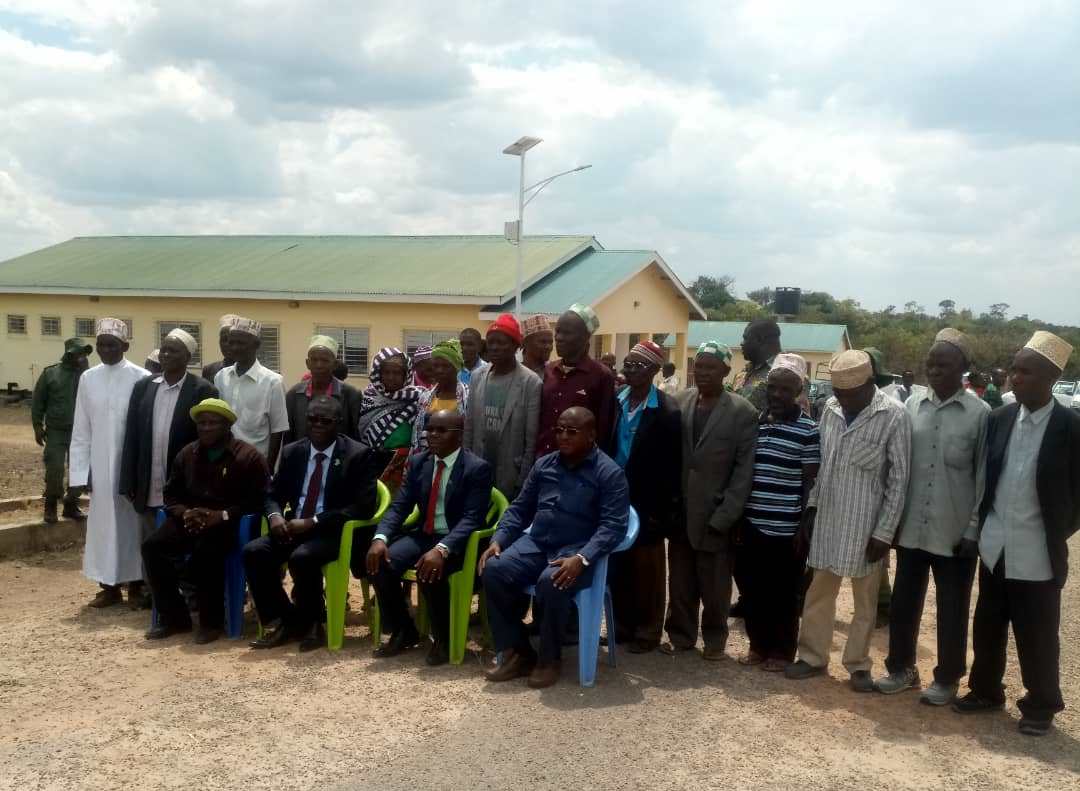 For more information please contact either the Director of Undergraduate Studies (Dr.Suzana Augustino) or Principal, College of Forestry, Wildlife and Tourism (Prof. J.F.Kessy)