The Tanzania National Parks Authority, commonly known as TANAPA has commended Sokoine University of Agriculture (SUA) for its significant contribution in the promotion and development of Tourism and wildlife conservation in the country.
That was noted by the Assistant Conservation Commissioner from TANAPA, Mr. Godwell Ole Meing'at after Sokoine University of Agriculture become the winner of the recent organized "TANAPA Tourism Awards" in the category of outstanding research that has helped to promote tourism sector as well as wildlife conservation.
Speaking during a short event to present the award to the winner which was held on Monday, September 2, 2019, at SUA Main Campus in Morogoro, Commissioner Ole Meing'ataki said that the award is a sign that SUA is making a significant contribution to helping promote tourism and the conservation of animals and other national attractions.
Being presented for the first time, the "TANAPA Tourism Awards", aims at recognizing and honoring the contribution of various stakeholders in different categories who helped in the promotion of tourism as well as wildlife conservation in the country.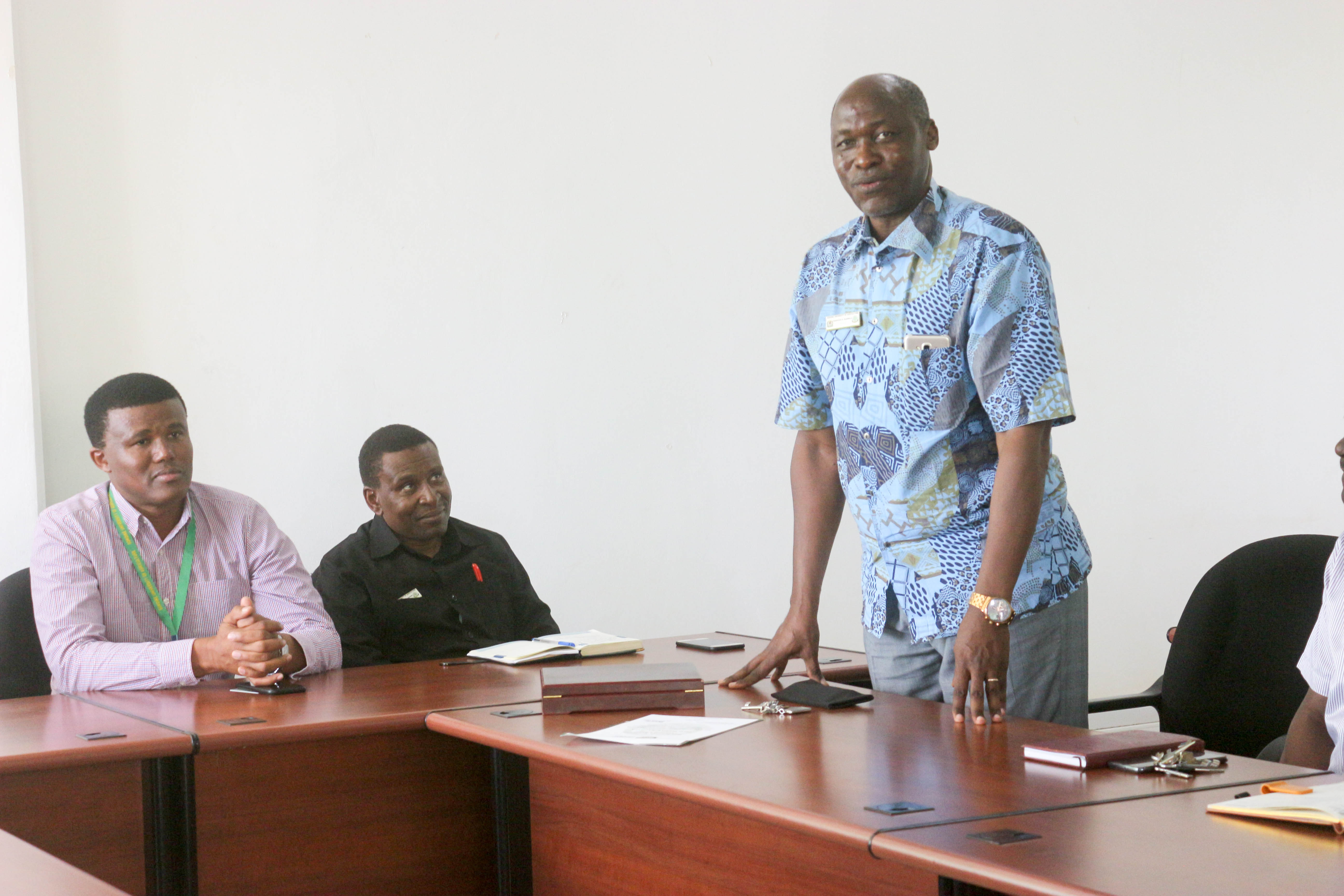 Professor Rudovick Kazwala, a researcher from Sokoine University of Agriculture, College of Veterinary Medicine and Biomedical Sciences, Department of Veterinary Medicine and Public Health named the winner of this year's award in the category of best research that helped to promote tourism industry and wildlife conservation.
Speaking shortly after receiving the award, Professor Kazwala expressed his gratitude and used the opportunity to urge all stakeholders and general public to take care of all tourism attractions for the benefit of future generations.
Earlier speaking before welcoming the Deputy Commissioner, SUA Vice Chancellor, Prof. Raphael Chibunda said, the award is an honor given to Researcher himself but it also brings an honor to the Sokoine University of Agriculture (SUA).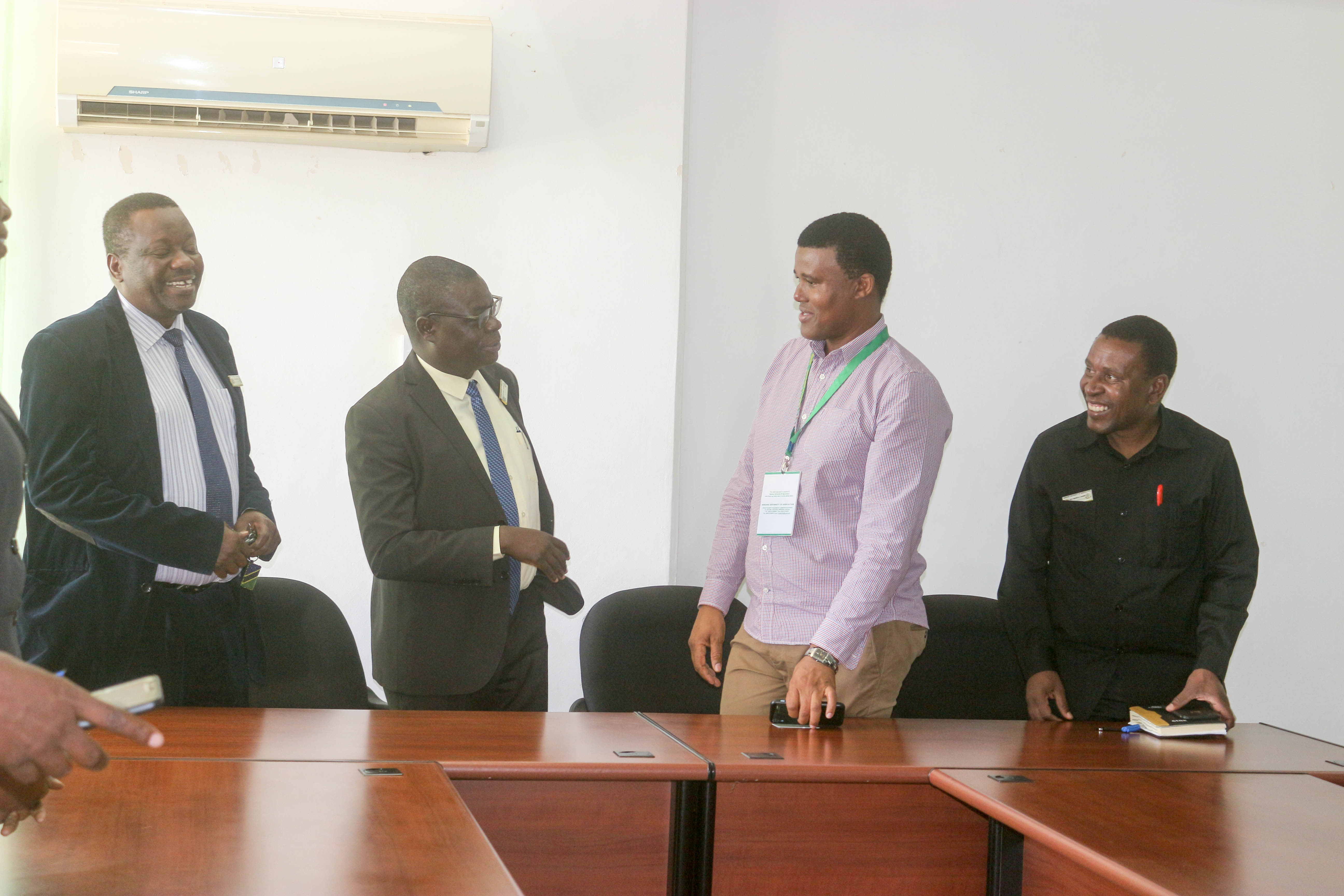 He congratulated TANAPA for coming out with idea of giving awards to recognize those who contributed their services, knowledge and ideas in the development of Tourism sector in Tanzania as it will motivates more people to get involved in the conservation of the nation's natural resources and attractions.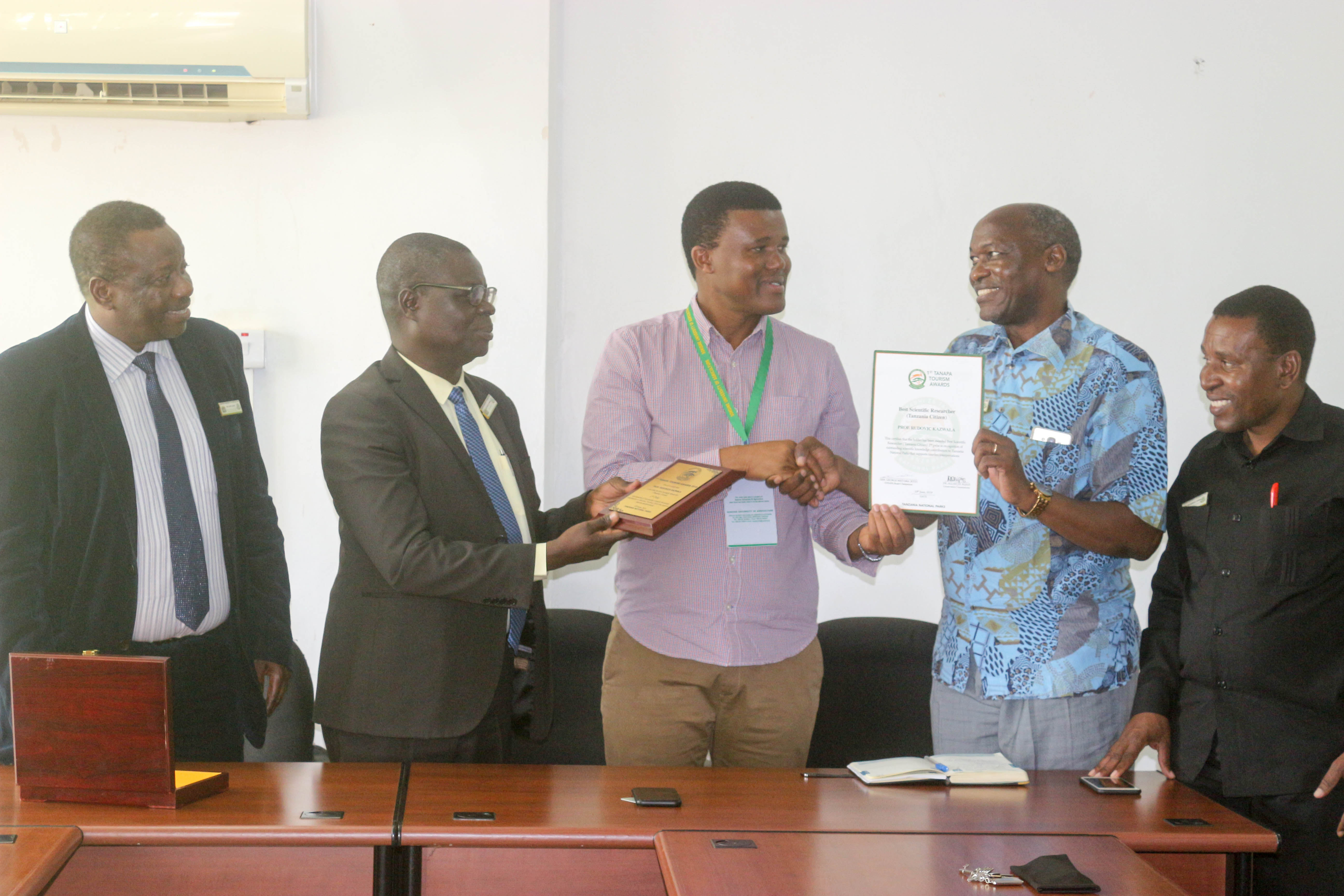 About Prof. Rudovick Kazwala
Rudovick Kazwala is a Professor of Veterinary Epidemiology and Public Health at Sokoine University of Agriculture. He has conducted many researches in wildlife conservation, especially in the area of wildlife health. Click here to Read more
About TANAPA
The Tanzania National Parks Authority (TANAPA) is responsible for the management of Tanzania's national parks with the main goal being to conserve and manage the wildlife of these areas. TANAPA is a parastatal corporation, meaning it is owned and controlled by the government. For more information, visit their website at: http://www.tanzaniaparks.go.tz